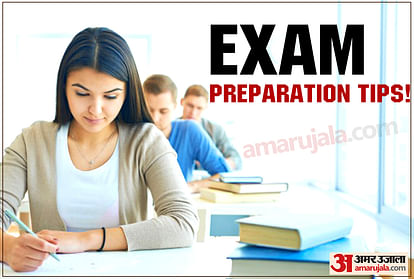 UP Board Exams 2022:
The Uttar Pradesh State Board exams for both Class 10 and 12 are round the corner, lined up from March 24, 2022. Meanwhile, board exams in many Indian states have begun, while are slated to begin in other states soon, followed by CBSE and ICSE Term 2 exams which will surface in April 2022.
Students of Class 10 and 12, who are all set to appear in the board exams, are on tenterhooks regarding the syllabus completion and the level of the paper they are about to face. During such situations, the most common doubt that the students encounter are, 'How can one ace the exam?' or 'Which preparation strategy is the best one to come out with flying colours'?
Well, the attribute which is immensely important for a student is hard work and dedication. However, despite possessing these attributes, some of them lose their edge during the final days of exam preparation and end up being in dire straits. Thus, this exam preparation guide will apprise the students of the most outstanding strategy to follow, in order to ensure the best exam preparations and avert the untoward circumstances induced due to exam fear and panic.
Some such tips are listed below for the reference of the students:
Rope in a convenient routine: No one other than you and your body know what is going to work best for you. Thus, in terms of studying, peace of mind, convenience and comfort are some prominent factors to be taken into consideration. Therefore, choose such a routine in which you can extract the most of the time out of a period of 24 hours for studying and optimizing your exam preparations.
Keep gadgets at bay: Digital media and gadgets are one of the key sources that disrupt studying or any other practice which requires concentration and perseverance. Constant notifications on the device entangle the consumer in such a way that hampers his/her learning process. Thus, in order to facilitate better learning, it is advised to set a specific on-screen time for yourself and then detach gadgets completely from yourself while studying for the exams.
Be your own critic: This step must be followed while solving sample question papers or question banks prescribed for exams. During the course of solving a problem, try to treat yourself in a way your examiner is bound to treat you. Hence, find faults in your way of answering a problem, presentation style, problem solving methodology and try to step it up to become immaculate in delivering an error-free answer sheet.