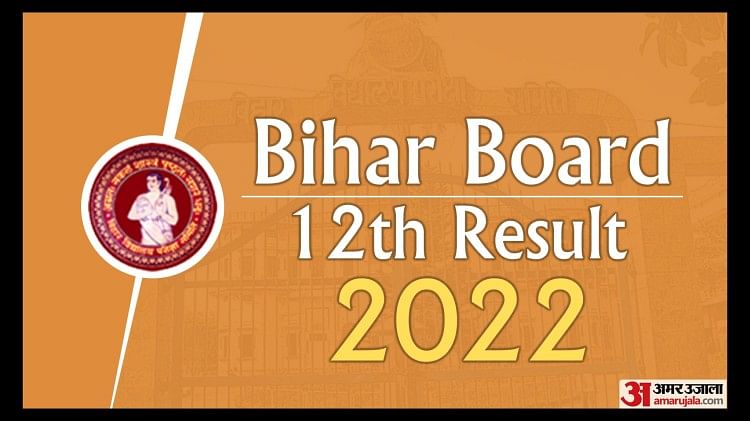 BSEB 12th Topper List 2022:
The Bihar School Examination Board (BSEB) has released the BSEB Class 12 result 2022 on its official website today, on March 16, 2022. For the fourth time in a row, Bihar board stands as the first state board to declare the results for Class 12 students. The results are available for viewing and downloading to around 13.5 lakh students who had registered for and appeared in the examination.
Results for all streams; Science, Commerce and Arts have been released in the online mode on the official website of BSEB at biharboardonline.bihar.gov.in. The results were announced by the State Education Minister of Bihar in a Press conference organised today. Statistics of the recently announced state board Class 12 exams reveal that the passing percentage for the current academic year stood at 80.15%. 6,41,829 female students had written the examination, of whom, 5,28,817 have qualified the examination.
Similarly, 6,83,920 male students appeared in the exam, out of whom 2,33,740 have secured a pass mark in the exams. Thus, 13,25,749 students turned up for the examination, out of which, 10,62,557 ended up passing the state board exams.
With the aforementioned statistics, the overall passing percentage has climbed up by 2%, which had frozen at 78.04% in 2021. The stream-wise list of toppers of the Bihar Inter exams 2022 has been provided herewith.
Bihar Board 12th Science Toppers:
Rank 1: Saurav Kumar – 94.4%
Rank 1: Arjun Kumar – 94.4%
Rank 2: Raj ranjan – 94.2%
Rank 3: Sejal Kumari – 94%
Rank 4: Vishnu Kumar – 93.8%
Rank 4: Shubham Kumar Verma – 93.8%
Rank 4: Sanjeet Kumar – 93.8%
Rank 4: Laukesh Kuamr – 93.8%
Rank 4: Goutam Kumar Jha -93.8%
Rank 4: Swati Kumari – 93.8%
Rank 5: Anshul Kumar – 93.6%
Rank 5: Vidyanand Kumar – 93.6%
Rank 5: Shivdayal Kumar – 93.6%

Bihar Board 12th Commerce Toppers:

Rank 1: Ankit Kumar Gupta – 94.6%
Rank 2: Vinit Sinha – 94.4%
Rank 2: Pyush Kumar – 94.4%
Rank 3: Muskan Singh – 94%
Rank 3: Anjanli Kumari – 94%
Rank 4: Sudhanshu Ranjan – 93.8%
Rank 5: MD Aaquib – 93.6%
Rank 5: MD Intekhab Alam – 93.6%
Rank 5: MD Ammar Ashhad – 93.6%
Rank 5: Kamlesh Mukhiya – 93.6%
Bihar Board 12th Arts Toppers:
Rank 1: Sangam Raj – 96.4%
Rank 2: Shreya Kumari – 94.2%
Rank 3: Ritika Ratna – 94%
Rank 4: Ratrani Kumari – 93.8%
Rank 5: Sharafat Alam – 93.2%
Rank 5: Mamta Kumari – 93.2%