CBSE Class 10th, 12th Results 2021 : Central Board of Secondary Education
Results (Year-2022)
Results (Year-2021)
Results (Year-2020)
Results (Year-2019)
News

From Central Board of Secondary Education
Central Board of Secondary Education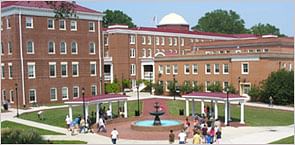 The Central Board for Secondary Education (CBSE) will announce its Class X and XII board results 2021 soon.

Looking for CBSE Results you are at the right place. Keep visiting this page the results will be published here. 

Students appeared in exams across the country are advised to visit our dedicated board page on regular basis to view their results.

How to Preregister to get results:
Be the first to preregister and access results with ease! We have come up with a facility of "Get Results on your Mobile & Email" where everyone can register to get an easy access to academic results. It is a completely free and easy to access facility where students need to enter essential information like ; Name ....., Board Name, Roll No, Mobile No, E-Mail, City and State.

Once registered, we will send you an immediate alert of your scores on your mobile and email as soon as published on our website.

At results.amarujala.com, we bring you CBSE Class 10th, 12th Result 2021 (All Regions) real time. We wish you best of luck! Due to a large number of students we urge all students to remain on this page we will surely provide you an authentic board results.

In all 13,73,853 students would be appearing for the class 10 CBSE board examination this year, a 3.37 per cent hike than last year. Both the class 10 and class 12 examinations started from March 2.

While 8, 17,941 boys appeared for the exam, 5, 55,912 girls will be sitting for the exam, said CBSE in a statement. A total of 10,40,368 students would be appearing for class 12 exam, 6,07,383 of whom are boys.

Stay tuned and keep visiting this page to access your results.

Amar Ujala Results wishes all the students best of luck for their results.

Amar Ujala Results website aims to cater to the latest Board, University and Sarkari Naukri Results; along with the latest notifications, on Admit Card, Answer Key, Counselling dates and Career/ Exam Preparation tips. Register on Amar Ujala Results Website for fastest results on UP board, Uttarakhand board, Jharkhand board, Himachal Pradesh board, Haryana board, AP (Andhra Pradesh) board, WB (West Bengal) board, and Gujarat board exams.
© 2021-22 Amar Ujala Limited. All Rights Reserved.