Results : Chhattisgarh Swami Vivekananda Technical University
News

From Chhattisgarh Swami Vivekananda Technical University
Chattishgarh Swami Vivekanand Technical University (CSVTU) is all set to announce all the academic results as scheduled by university administration. ...
Chattishgarh Swami Vivekanand Technical University (CSVTU) will announce its all academic results for 2014 -15 session on scheduled time on their website csvtu.ac.in. ...
Chhattisgarh Swami Vivekananda Technical University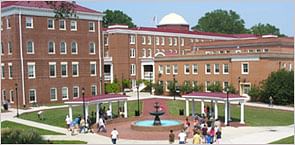 Syllabus:
http://csvtu.ac.in/syllabus_new.htm
Results:
http://csvtu.ac.in/results_APR_MAY_2012.htm

Contact Persons
Dr. Bimal Chandra Mal
Vice-Chancellor
[email protected]

Dr. Ashok Kumar Dubey
Registrar
[email protected]

Mr. Prakash Pandey
O.S.D., Exam

Contact Details:
North Park Avenue
Sector-8
City: Bhilai
State: Chhattisgarh
Phone: +91-788-2261311
Fax: +91-788-2261411
E-mail: [email protected], [email protected]
Website: www.csvtu.ac.in

Courses:
B.E.,B.Tech.
B.Pharma,M.Pharma
M.E.,M.Tech
Ph.D.

About Us:
Chhattisgarh Swami Vivekanand Technical University (CSVTU) was established on 21 January 2005 for providing course in engineering, and technology including architecture and pharmacy. The university offers different programs starting from Diploma level to Post Graduate level. The university is a renowned University in the state of Chhattisgarh. This university aims at developing an effective, qualitative and systematic educational program related to engineering and technology including Architecture and Pharmacy at research, postgraduate, degree and diploma level.

This university is recognized by the University Grants Commission, UGC. Chhattisgarh Swami Vivekanand Technical University encourages entrepreneurship among the students. The foundation stone of the University was laid down by Honble Dr. Manmohan Sigh, the Prime Minister, Govt. of India on April 30th 2005. The university was established with objectives to bring about qualitative improvement in teaching and learning process to the students.

Amar Ujala Results provides you the latest Indian board, university and entrance examination results. Also get admission notifications, counselling information and career tips. Register on Amar Ujala Results to get results on mobile and email for UP board, Uttarakhand board, Jharkhand board, Himachal Pradesh board, Haryana board, AP (Andhra Pradesh) board, WB (West Bengal) board and Gujarat board exams. Join discussions on Buzz+ forum.
© 2019-2020 Amar Ujala Limited. All Rights Reserved.