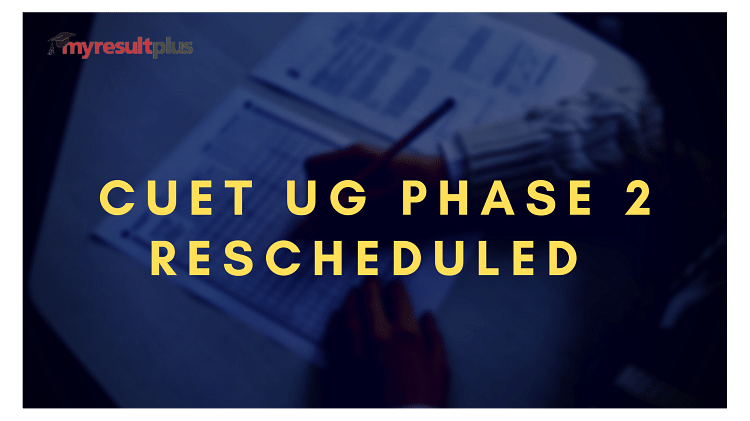 CUET UG 2022:
Candidates appearing on the second day of the CUET UG 2022 Phase 2 exam had the similar ordeal to depict as that of the Day 1 candidates, as disruptions due to technical glitches prevailed on the second day of its conduct as well. In view of the same, both Slot 1 as well as Slot 2 exams were cancelled at as many as 50 exam centers located in 16 cities of the country.
The official examination conducting body (NTA) released a notification on its official website, informing about the cities where the examination has been postponed. Detailed information is provided herewith.  
CUET UG 2022: Contents of the Official Notification
Releasing an official notification after the cancellation of the exams at various centers located across the country, the NTA stated, 'In light of various technical as well as administrative reasons, the CUET UG 2022 exam scheduled for August 5, 2022 has been rescheduled for several cities. The new exam date for the affected cities will fall between August 12 to August 14, 2022. The same admit card, which had been issued to the candidates in the online mode, will stand valid for the rescheduled exams too.'  
The notification continued to read, 'The cities where technical glitches led to the cancellation of exams on August 5 are; Pasighat, Nalbari, Gaya, Bilaspur, New Delhi, Ambala, Gurugram, Bokaro, Jamshedpur, Ramgarh, Sagar, Aizawl, Meerut, Noida, Greater Noida and Varanasi. The second phase of the entrance examination will be arranged again for the said cities between August 12 to August 14, 2022.'  
The direct link to the official notification has been attached below for the reference of the candidates.  
Check latest notification by NTA here
CUET UG 2022: What Happened Earlier?
It is noteworthy that the Phase 2 of the CUET UG 2022 exam commenced on August 4. However, technical glitches and various other administrative reasons are hampering the conduct of the exam since the first day. Owing to the same, the exam was cancelled and rescheduled at 489 centers of the country on Day 1, followed by the rescheduling of exams at 50 centers on Day 2.  
CUET UG 2022: What About Other Examination Centers?
The NTA's official notification contains information about the cities which suffered technical glitches in the middle of the exam. However, the exam will be conducted as per routine at those examination centers where no technical snags and other hassles have been observed.
Link to official website:
nta.ac.in