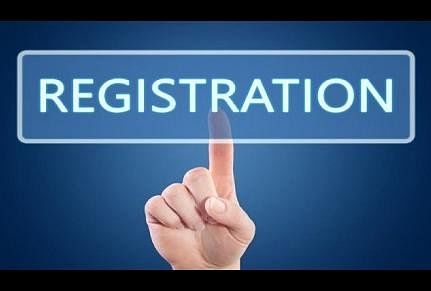 The online registration process for the
Common Admission Test (CAT) 2018
will end on Wednesday, September 19. 
Candidates can apply through the IIM Calcutta's official website before the last date of application. 
How to register?
Step 1: Visit iimcat.ac.in.
Step 2: Go to the Registration of non-IIM Institutions for CAT 2018 option. 
Step 3: Click on Download Application Form option. 
Step 4: Read the instructions and apply.  
CAT 2018 Exam Date
IIM Calcutta will conduct the examinations on Sunday, November 25. Every year CAT is organized on fourth Sunday of November. Last year CAT was organized on November 24, 2018. 
CAT 2018 is a pre-requisite for admission to various Post Graduate and Fellow
programmes of IIMs. CAT 2018 Scores are allowed to be used by listed non-IIM
member institutions. A list of such institutions is provided on CAT website. IIMs have
no role in the selection process of non-IIM institutions.
Eligibility 
Please refer to the detailed notification on the CAT website. Applicants should
note that mere fulfillment of minimum eligibility criteria will not ensure
consideration for shortlisting by IIMs.
Selection process
The selection process includes Written Ability Test (WAT), Group Discussion (GD) and Personal Interviews (PI).
RESERVATIONS
Refer to the CAT website for information regarding reservation of seats for various
categories of applicants. No change in the category will be entertained after CAT
registration; hence, the applicants are advised to give attention while
registering.
Application fee 
Rs 950 for SC, ST and PwD category candidates.
Rs 1900 for all other categories of candidates.
Please note that a candidate needs to pay registration fees only once, irrespective
of the number of institutes he/she is applying for. Fees once paid cannot be
refunded under any circumstances.
Exam Centres
CAT will be conducted in test centres spread across around 147 test cities.
Candidates will be given option to select any four test cities in order of their preference.
Note: 
Candidates must declare and maintain a valid and unique email account and
a mobile phone number throughout the selection process. Candidates appearing for the final year of Bachelor's degree/equivalent qualification examination and those who have completed degree requirements and are awaiting results can also apply. For any queries or clarifications, please contact the Help Desk of CAT Centre at IIM Calcutta:
CAT Centre (Help Desk)
Phone: 033-24679178/24678300 (Extn 1102/1103)
Email: cat2018@iimcal.ac.in  
Related Articles

on Exam Alerts