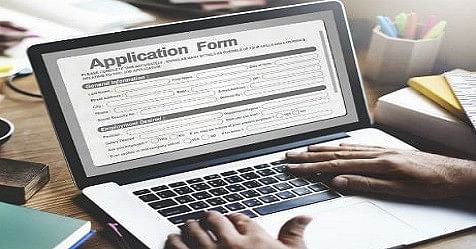 The online registration process for
the Common Admission Test (CAT) 2018
 has started today, August 8.
While students can apply through the IIM Calcutta's official website iimcat.ac.in, the online registrations will end on September 19. 
How to register?
Step 1: Visit iimcat.ac.in.
Step 2: Go to the Registration of non-IIM Institutions for CAT 2018 option. 
Step 3: Click on Download Application Form option. 
Step 4: Read the instructions and apply.  
CAT 2018 Exam Date
IIM Calcutta will conduct the examinations on Sunday, November 25. Every year CAT is organized on fourth Sunday of November. Last year CAT was organized on November 24, 2018. 
The following steps are required to be completed to obtain CAT 2018 Non-IIM Membership for use of CAT scores by Non-IIM Institutions:
Step 1: Downloading of MOU and the Application Form. 
Step 2: Payment of Annual Fees and Mode of Payment – Please refer to Point Nos 11, 12 and 13 in the MOU for details. List of institutions registered for CAT 2017 scores may be viewed/downloaded from the link provided.
Step 3: Please fill up the Application Form and MOU and send the scanned copies duly filled-in, signed and stamped along with the required enclosures (mentioned inside application form) over email. Programme Brochure can be sent separately along with other hard copies as stated in Step 4
Step 4: Please send duly filled-in, signed and stamped MOU (two copies), Application Form (single copy) in original and other supporting documents (hard copies) as specified in MOU and Application Form to Admissions Office of IIM Calcutta latest by August 6, 2018 at the following address:
CAT Centre, C/o Admissions Office, Indian Institute of Management Calcutta, Diamond Harbour Road, Kolkata 700 104
For any queries or clarifications, please contact the Help Desk of CAT Centre at IIM Calcutta:
CAT Centre (Help Desk)
Phone: 033-24679178/24678300 (Extn 1102/1103)
Email: cat2018@iimcal.ac.in
Eligibility criteria for CAT 2018
The candidate must hold a Bachelor's Degree, with at least 50% marks or equivalent CGPA [45% in case of the candidates belonging to Scheduled Caste (SC), Scheduled Tribe (ST) and Persons With Disability (PWD) categories], awarded by any University or educational institution as incorporated by an Act of the Parliament or State legislature in India or declared to be deemed as a University under Section 3 of the UGC Act, 1956, or possess an equivalent qualification recognized by the Ministry of HRD, Government of India. 
The percentage of marks obtained by the candidate would be calculated based on the practice as followed by the respective University/Institution. 
In case of grades / CGPA, the conversion to percentage of marks would be based on the procedure as certified by the respective University/ institution. 
If any University/institution confirms that there is no scheme for converting CGPA into equivalent marks, the equivalence would be established by dividing the candidate's CGPA by the maximum possible CGPA, and multiplying the result with 100.
Candidates appearing for the final year of Bachelor's degree/equivalent qualification examination and those who have completed degree requirements and are awaiting results can also apply.  
Related Articles

on Admission Diary