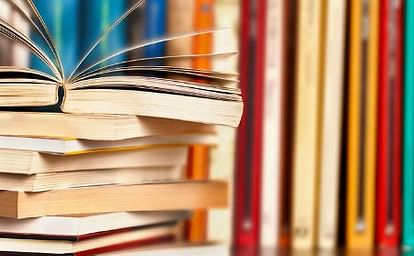 The Yogi Adityanath government has decided to introduce NCERT books in madrassas in Uttar Pradesh, apart from making mathematics and science compulsory at intermediate level in the Islamic schools.
The steps are intended to make madrassa students more competitive by providing them contemporary and quality education, according to Deputy Chief Minister Dinesh Sharma.
"The Uttar Pradesh government has decided to introduce National Council of Educational Research and Training (NCERT) books in the madrassas in order to make students studying there to come on a par with children of other schools," Sharma tweeted.
NCERT is the apex academic organisation for school education. In January, the state government had made NCERT books mandatory for all schools affiliated to the Uttar Pradesh Madhyamik Shiksha Parishad (UP Board) from academic session 2018-19.
In August, the state government had launched a portal of UP Madrassa Board for online registration of all such Islamic institutions where they were asked to upload all relevant information pertaining to their managing committee, teachers, students etc.
As many as 2,500 madrassas had uploaded all their information by September 17, Minority Welfare Minister Laxmi Narayan Chaudhary had said.
The aim behind the move was to stop irregularities in the madrassas and improve transparency, he had said. Sharma today said mathematics and science will be made compulsory at Aliya (intermediate) level to make madrassa students more competitive.
The Madrassa Board is making preparations for introducing NCERT books in the institutions run by it after getting an approval from the state government, he said.
Registrar of Madrassa Board Rahul Gupta said there was a move to review the curriculum, although it was in the primary stages and changes were likely in the books of all classes.
The education related to the religious curriculum will remain as before, but a change is likely in other sections relating to academics in keeping with the demand of the times.
Modern subjects will be included in the curriculam, he said. Meanwhile, Teachers' Association Madaris-Arbia Uttar Pradesh welcomed the decision of the state government and said that the change in the curriculum other than religious education in keeping with the present requirement was good.
Before the online registration, there were 19,000 recognised madrassas in the state. As many as 4,600 partially-funded madrassas were there in the state, while the number of 100 per cent funded madrassas in the state stood at 560.
Earlier, the Uttar Pradesh government had asked all madrassas to hold celebrations on Independence Day and videograph the event.
Related Articles

on Career Diary