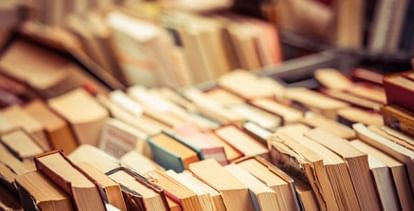 Over 2.4 crore NCERT textbooks have been pre-booked by schools and students from across the country within a month after the council launched an online portal for the purpose, an official said today.
To deal with the "virtual" shortage of books which forced parents to buy expensive books from private publishers, the National Council of Educational Research and Training (NCERT) launched its portal last month to enable pre-booking and doorstep delivery of textbooks from the next academic session.
"We have so far received a requirement of over 2.4 crore copies for the academic session 2018-19. The portal is open till September 23 following which we will assess the total need for printing of textbooks," said NCERT Director, Hrushikesh Senapaty.
While the Karnataka Board has placed an order for 37 lakh books, Arunachal Pradesh has requested for over 29 lakh books.
Other States and Union territories which have placed orders include Punjab, Andaman and Nicobar, Daman and Diu, Odisha, Puducherry, Rajasthan and Sikkim.
"The orders have been received from both private and government schools, state administrations and individuals.
Last year, we had printed a total of 4.63 crore textbooks and we expect the number to be around 6 crore this year. Once the deadline ends we will assess the requirement," Senapaty said.
Schools also have the option of procuring textbooks directly from their nearest NCERT vendors or the regional production-cum-distribution centres (RPDCs) of the NCERT in Ahmedabad, Kolkata, Guwahati and Bengaluru.
"There was no shortage of books earlier also but there was a virtual shortage where booksellers will stock up NCERT textbooks because they make more money by selling private publishers' books and students had limited access. But now there is an easy access to everybody," he added.
Related Articles

on Career Diary