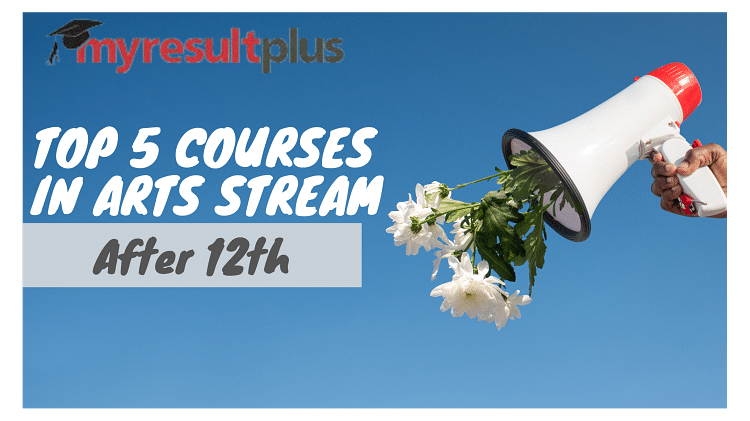 Courses in Arts After 12th:
It is again that time of the year when the Intermediate students are winding up their school life and marching towards a new dimension of their professional lives, 'College'. The perplexity while choosing a befitting course that encompasses remunerative job prospects often puts the students in a tight spot at such juncture. Furthermore, the hearsays that are propagated about less career options available in streams other than Science such as Arts and Commerce also lower the spirits of the students belonging to these streams.
However, a wide range of career options have been emerging in the past few years in the Arts stream, after Engineering and other science streams started suffering a slowdown. In wake of the same, here are several courses that students can pursue in the Arts stream right after clearing their Class 12, which could transform into rewarding career opportunities later. Let us take a look:
Bachelors of Arts: Top on the list for a specific reason; way too many students turn towards pursuing this course after their Intermediate. In addition to this, not only students from the Arts stream but many a time, Science and Commerce students too take to pursuing BA, as it is the gateway to the career that they are passionate for. Spanning over a duration of 3 years, BA is an undergraduate course that is offered in Social Science, Humanities and Liberal Arts, with specialization in subjects such as Literature, Geology, History, Environmental studies and certain other subjects. A plethora of career opportunities open up for BA students after the completion of their undergraduate courses, which include, Hospitality, Tourism, Banking, Aviation and government jobs. 
Government job opportunities after BA:
During the course of BA, students can begin preparing for exams such as UPSC CSE (Civil Services Examination), SSC CGL, UPSC CAPF etc to be recruited to various posts such as that of an Indian Administrative Officer (IAS), Sub-inspector, Junior Statistical Officer and more.
2. 
Bachelors of Fine Arts (BFA):
Seconding BA on the list, this is the most befitting course for individuals who have a predilection for creative works such as writing, painting, singing, filmmaking, theatre, dancing, animations etc. Equivalent to BA in terms of degree duration, this course has been in vogue lately and has helped people discover employment in their preferred domain. 
Government job opportunities after BFA:
After pursuing an undergraduate course in Fine Arts, candidates can be recruited to the posts of arts teacher in government educational institutions.
3. 
Graduation in Journalism and Mass Communication:
If you are a language aficionado, the money-spinning prospects of this course will enthrall you the most. One who wants to earn a living either by writing or by presenting themselves on television, social media, radio shows etc can unhesitantly opt for this course, which lasts for a duration of 3 years. 
Government job opportunities after Graduation in Journalism:
Government job aspirants looking for job opportunities in journalism can prepare for UPSC, to bag placement at Indian Information Services. Apart from this, certain job roles are also available at All India Radio, Doordarshan, Press Information Bureau (PIB) etc.
4. 
Bachelors of Physical Education (BPed):
This course could prove to be of great value to students who are proficient in Sports as well as other fitness activities. The duration of this degree varies from university to university. Some offer it as a 3 year long undergraduate course, while the duration is 4 years for some others. Some subjects that are found in the syllabus of this discipline include; Health Education and Yoga, Sports and Nutrition, Games-based education, sports psychology and more. 
Government job opportunities after BPed:
Once the candidates are done with this course, they can search for opportunities at Sports Authority of India as an Assistant Coach or can also try their luck in Directorate of Health Service as a Yoga trainer.
5. 
Integrated Law course (BA/BBA + LLB):
If you are endowed with the skills to bring the truth to light with your debating and argumentative skills, you can definitely dive into this field, which has a variety of specializations to offer, including BA in Law and Economics, BA in Humanities, Law and Social Science, BA in Law and Education, BA in Law, Politics and International Relations and many more. The total duration of this integrated course is 5 years. 
Government job opportunities after BA/BBA + LLB:
Candidates can indulge in the preparations of Indian Judicial Services Examination, to be recruited to the posts of judge in various district courts as well as high courts of the country.