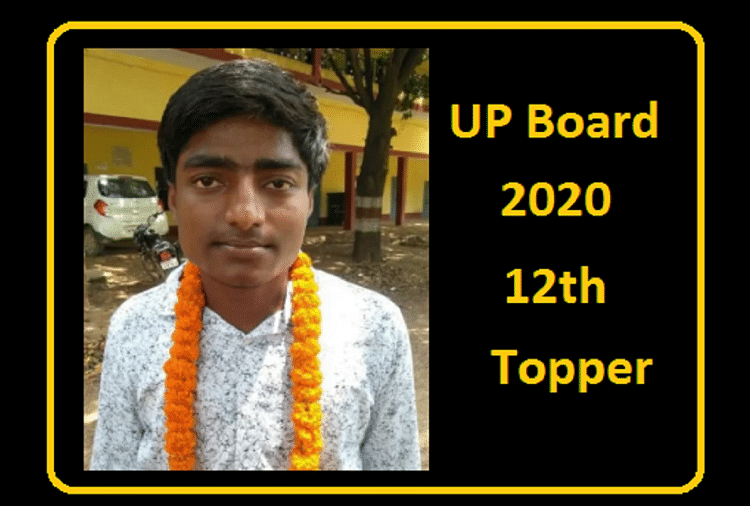 The result for the UP Board 12th Exam 2020 has been declared today i.e. June by the Uttar Pradesh Madhyamik Shiksha Parishad (UPMSP). Pranjal Singh, an intermediate student of Sardar Patel Inter College, Sikro Koraon, has secured the second position in the UP Board Examination. His father, Awadhesh Singh, is the principle of the same School. 
Talking to Pranjal, he said he aspires to serve the nation by becoming an IAS officer. 
Intermediate Second Topper Pranjal Singh's mother is also a teacher in the council school.
Pranjal said that he used to study for six to seven hours a day. He gave credits for topping the exam to his parents saying that his parents fully supported him and never let negative thoughts come to his mind. 
Where tuitions and couchings are new trends, Pranjal did not attend any tuition and self-studied and if encountered any doubt he would straight away go to the teachers after school to clear his doubts. 
During exams, he studied nights long and woke up early in the morning to continue his hard work. 
Where we all believe that social media and mobile phones are the biggest enemies, he used them as weapons to study by learning through youtube videos and surfing through different websites to extract better knowledge.