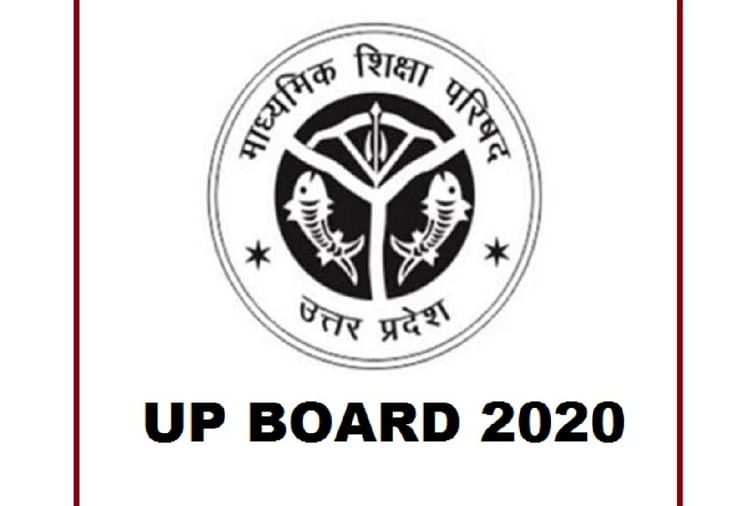 The UP Board 10th, 12th Result 2020 has been declared today, June 27, 2020, by the Uttar Pradesh Madhyamik Shiksha Parishad (UPMSP). The UPMSP has also announced the toppers name. The UP 10th, 12th results 2020 is now available on the official website of UPMSP at upmsp.edu.in.
Riya Jain has topped the UP Board Class 10th Exam 2020 with 96.67% marks while Anurag Malik with 97.00% topped the UP Board 12th Exam 2020. 
This year the topper of Class 10th & 12th are from the same district and same school. Both are the student of Sri Ram SM Inter college Baghpat.
Asking about further studies, Riya Jain told to 'Amar Ujala' that she has planned to do PhD and she wants to become a teacher.
Talking to the 12th topper Anurag Malik who secured 1st position with 97%, he said, "I had a hope that I might top, I Used to study 15 hours every day studied till the target was completed. My mother and father have fully supported me."
This year both the high school and inter results are better than last year. 83.31% of students have passed in high school. The percentage of students who have passed the Inter is 74.63%. This time the UP Government has announced to reward each topper of the high school and inter with one laptop and one lakh rupees.
UP Board 10th Result 2020 Toppers List: Top 5 Rank Holders
1st - Riya Jain 96.67% 
2nd - Abhimanyu Verma 95.83% 
3rd - Yogesh Pratap Singh 95.33% 
4th - Gaurav 94.83% 
4th - Shobhit Kumar 94.83% 
4th - Shivani Verma 94.83% 
5th - Niteesh Kumar 94.67% 
5th - Anshika Baghel 94.67% 
5th - Himanshi Vishwakarma 94.67% 
UP Board Class 12 Result 2020: Toppers' List  
- 1st Anurag Malik 97%
- 2nd Pranjal Singh 96%
- 3rd Utkarsh Shukla 94.80%
- 4th Vaibhav Dwivedi 94.40%
- 5th Akanksha  94%
- 6th Garima Kaushik 93.80%
- 7th Pooja Maurya 93.60%
- 8th Ankush Rathore 93%
- 8th Manu Mishra 93%  
How to check UP Board 12th Result 2020 online?
•        Step 1: Click on the option below
        UP Board Result 2020 Class 10
        UP Board Result 2020 Class 12       
      
•        Step 2: A new page will open
•        Step 3: Fill in the required details
•        Step 4: Download the UP Board Result 2020.
Related Articles

on Board of High School and Intermediate Education UttarPradesh Allahabad