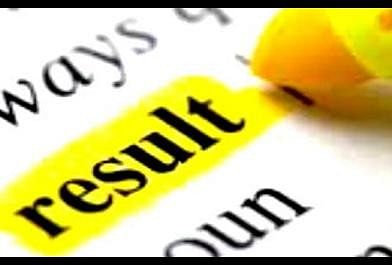 Board of Secondary Education Rajasthan (BSER or RBSE)
has declared the
REET result 2018 or REET Level 2 Result 2018.
While the board conducted the
Rajasthan Eligibility Examination for Teacher
s or REET on February 11 this year, candidates can check their scores on BSER's official website. 
Simple steps to check result as follows: 
Step 1: Visit rajeduboard.rajasthan.gov.in.
Step 2: Go the News Update section. 
Step 3: Click on the "R.E.E.T. 2017 Result (Level-2)" link.
Step 4: Enter the required information. 
Step 5: Click on the Submit option.
Step 6: The result will pop up on the computer screen. 
Highlights
Examination Name: REET 2018
Organized by: Board of Secondary Education, Rajasthan
Exam Mode: Online
Apply Mode: Online
Official Website: rajeduboard.rajasthan.gov.in 
Application Fees
Level 1 or Level 2 (Only for 1 Exam) – Rs. 500/-
Level 1 and Level 3 (Both Exam) – Rs. 750/-
Eligibility Criteria
Educational Qualification:
For Primary Level- 12th Pass/Graduation with Diploma in Elementary Education.
For Secondary Level- Graduate with at least 50% marks and passed 1-year B.Ed
Helpline numbers 
For any issues regarding Application Forms:- 09310533026
For any issues related to the payment process:- 09571999942
For Vigyapti: - (0145) 2630436, 263043
REET Exam Validity: A person qualified REET exam will be valid till 3 years.
REET 2018 Level 1st Exam Syllabus
Child Development and Pedagogy Syllabus:
Role of Heredity and environment
Meaning and Concept of learning and its processes. Factors Affecting learning  
Theories of learning and its implication  
How Children learn and think.  
Motivation and Implications for Learning
Individual Differences:
Personality:
Intelligence:
Learning Difficulties
Adjustment:
Environment Studies: 
Language Level 1st: Unseen Prose Passage, Synonyms, Antonyms, Spellings, Word-formation, One Word Substitution, Parts of Speech, Tenses, Determiners, Change of Degrees, Framing Questions Including Wh-questions, Active and Passive Voice, Knowledge of English Sounds and Phonetic Symbols, Principles of Teaching English, Methods and Approaches to English Language Teaching, Development of Language Skills, Teaching Learning Materials: Textbooks, MultiMedia Materials and other Resources, Comprehensive & Continuous Evaluation, Evaluating Language Proficiency.
Language Level 2nd: Linking Devices, Subject-Verb Concord, Inferences, Identification of Alliteration, Simile, Metaphor Personification, Assonance, Rhyme,
Mathematics: 
Evaluation through formal and informal methods, Problems of Teaching, Error analysis and related aspects of learning and teaching  Diagnostic and Remedial Teaching
REET 2018 Level 2nd Exam Syllabus
Child Development: Concept of growth and development, Principles, and dimensions of development.
Individual Differences:
Personality:
Intelligence: 
Understanding diverse learners:
Adjustment: 
Level 2nd Social Studies: Indian Civilization, Culture and Society, Mauryan & Gupta Empires and Post-Gupta Period, Medieval and Modern Period, Indian Constitution and Democracy
Note:
For latest updates, candidates should keep track on www.rajeduboard.rajasthan.gov.in.   
Related Articles

on Results Alert