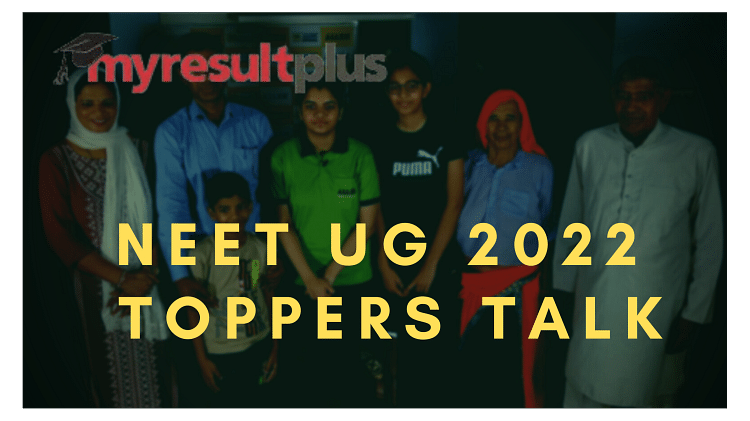 NEET UG Result 2022:
The Haryana state basked in the glory of its young medical aspirant Tanishka, the girl who sealed the AIR-1 rank as the long-awaited NEET UG Result 2022 was declared by the National Testing Agency (NTA) on the intervening night of September 7 and 8, 2022. A native of Haryana state, Topper Tanishka is a student of Allen coaching institute, Kota, which has a long-standing record of manufacturing toppers in the National level medical entrance examination.
Tanishka's success story is a trip down the memory lane for all those who have been through the vicissitudes of life, while buckling up for a prominent national level competitive examination like NEET. Let us take a glimpse of Tanishka's day and night hustle and her strategy, which helped her ace the exam and achieve the feat.  
Elaborating on the secret behind her success, Tanishka stated that she is quite inquisitive and does not take a sigh of relief until the slightest of the doubt remains in her head. Attributing her success to the ace institution Allen, Tanishka said, 'I heard a lot about the study environment at Kota's Allen coaching institute, hence I decided to move to Kota for the medical exam preparations. This decision turned out to be in my favour, as Allen was abundant in all the resources that were needed by me to come out with flying colours.'  
She continued by saying, 'I want to build my career as a doctor, as it is such a field where you can establish yourself by coming to others' aid.'  
However, the preparations for medical exam were not all roses but a bumpy ride for the National topper, as stated by her. Tanishka said that she would get demoralised on scoring less marks than expected in several tests. Thereafter, she added that during such junctures, her parents would often raise her spirits and instill positivity in her. She further said that her parents never pressurized her to secure the best of marks and emerge as the topper everytime. Revealing her studying hours, she said that her schedule encompassed 6 to 7 hours of self study, apart from the school and coaching lessons. She also asserted that it is not enough to revise once, hence the course should be revised mutiple times, as one progresses.  
Shedding light on her career aspirations, Tanishka stated that she aspires to pursue MBBS from AIIMS Delhi, with specialization in Neuro, Cardio or Oncology.  
Hailing originally from Narnaul, Haryana, Tanishka is the daughter of Government school teachers Krishna Kumar and Sarita Kumari. She also made strides in Class 12 board exams, registering 98.6 percent marks, and ended up with 99.50 percentile in JEE Mains 2022 exam.