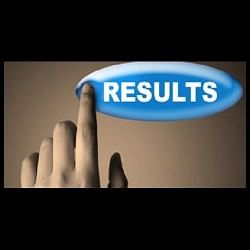 The Institute of Company Secretaries of India (ICSI) has declared the result for the Foundation Programme. 
Mahima Sancheti has stood the All India Topper. Gaurang Mishra and Sneha Jain stood second. The third position is bagged by Dhanya Jaysukhbhai Vasoya.
While the exam was held in June, candidates can their result on the ICSI official website. 
Simple steps to check 
How to check ICSI CS Foundation Result 2018? 
Simple steps to check result online as follows: 
Step 1: Visit www.icsi.edu. 
Step 2: Click on the result link. 
Step 3: Enter the required information. 
Step 4: Download e-marksheet. 
CS Foundation Syllabus 2018
Paper 1: Business environment and law
Paper 2: Business management, ethics & entrepreneurship
Paper 3: Business economics
Paper 4: Fundamentals of accounting and auditing
CS Foundation Exam Pattern Dec 2018
CS Foundation Executive ProfessionalThe examination pattern of the CS Foundation 2018 examination is as follows.
There will be four papers containing 50 questions each.
For each correct answer, candidate will be awarded 2 marks.
Maximum marks to be scored in each paper is 100.
CS Foundation Subjects in 2016 (Old Syllabus)
Business Environment and Entrepreneurship,
Business Management, Ethics and Communication,
Business Economics,
Fundamentals of Accounting and Auditing.
Qualifying Marks / Cutoffs for CS Foundation
A candidate shall be declared to have passed in the Foundation Programme examination if he/she obtains at one sitting a minimum of forty per cent marks in each subject and fifty percent marks in the aggregate of all subjects.
40% marks in each subject
50% marks in the aggregate of all subjects
Admission details 
1) Admission / Registration is open throughout the year. 
Examinations are held twice a year in June & December. 
2) Exemption can be claimed online through the registration portal by selecting the right module and qualification and uploading supporting documentation (marksheet, etc)
About ICSI 
The Institute of Company Secretaries of India (ICSI) is constituted under an Act of Parliament i.e. the Company Secretaries Act, 1980 (Act No. 56 of 1980). ICSI is the only recognized professional body in India to develop and regulate the profession of Company Secretaries in India.
The Institute of Company Secretaries of India awards the certificate of bestowing the designation of Company Secretary(CS) to a candidate qualifying for the membership of the Institute. It was in 1960 that the Company Law Board started a course in Company Secretaryship leading to the award of Government Diploma in Company Secretaryship.
Mode of Education Combination of various modes of education be designed and developed providing the option to the students to adopt any of the mode according to their convenience and interest:- • Class-room education; • Virtual class room; • E-learning; • Contact classes; • Any other mode.
Examination and Evaluation
• Level of examination should be such that only the quality students having required level of knowledge are able to qualify;
• Examination questions should be a proper mix to evaluate students on the basis of their theoretical and practical knowledge and analytical skills;
• The coverage of examination should be comprehensive to screen out the non-serious students.  
Related Articles

on Results Alert