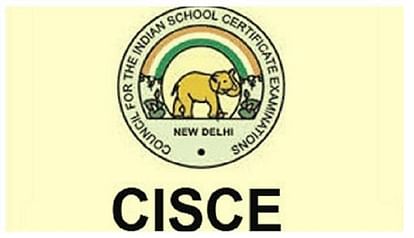 ICSE, ISC Results 2022:
The Council for the Indian School Certificate Examinations (CISCE) has announced the ICSE, ISC Results 2022 today, on February 7, 2022 for the Semester 1 exams. Along with this, the Board has also stated that those candidates who are not satisfied with their results have the liberty to apply for the rechecking of papers. Notably, the link to view and download ICSE and ISC Results 2022 became active on the official website of CISCE at 10 am on February 7.
In order to proceed with the paper rechecking process, candidates may log on to the official website of CISCE at cisce.org. It must be noted that the facility to get the exam answer sheets rechecked for students of Class 10th and 12th has also begun from 10 am onwards on February 7, which will continue till February 10, 2022. In addition to this, CISCE has also declared that the paper rechecking process will not be offered free of cost.
An amount of Rs 1000 per subject will be charged from the students who have applied for rechecking. The rechecking fee amount is the same for Class 12th and 10th students.
ICSE, ISC Results 2022: Steps to apply for rechecking of papers
ICSE and ISC students who are desirous of applying for paper rechecking must go through the detailed guide below to opt for rechecking of papers.
Candidates must visit the official website of CISCE at cisce.org.
Click on the link that indicates paper rechecking for either ICSE Result 2022 or ISC Result 2022. Choose as per your preference.
The list of subjects will appear before you for rechecking. Select the subjects for which you want to submit the request.
Application can be submitted only once for rechecking, thus, select accordingly. Then pay the rechecking fees.
Finally, click on 'Submit' and download the confirmation page.
It is also notified that the application for paper rechecking must be made online only. Applications will not be accepted in the offline mode. Also, this payment will not be refundable and in case of any change in the marks secured by students, a revised score card shall be issued to them by CISCE.