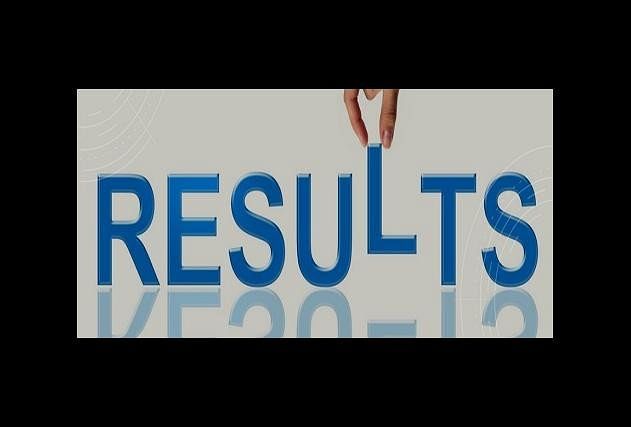 BPSSC SI Main Exam Result 2018
can be found at the official website of Bihar Police Sub-Ordinate Services Commission. 
While the main exam was held on July 22, 2018, students can check the result online. 
How to check BPSSC SI Main Exam Result 2018?
Simple steps to check BPSSC SI Main Exam Result 2018 as follows:
Step 1: Visit www.bpssc.bih.nic.in. 
Step 2: Click on the SI Main exam result option. 
Step 3: A PDF file will pop.
Step 4: Download the PDF file mentioning the roll number of successful candidates. 
Highlights 
The BPSSC will select candidates based on Written Test, Personality Test/ Interview, Medical Test, Verification of Antecedent and Character, Physical Efficiency Examination, Physical Standards Test.
The preliminary examination for recruitment on 1717 SI vacancies was held on March 11 and April 15. 
SELECTION PROCESS
Preliminary Exam
Main Written Exam
Physical Eligibility Test
Medical Examination
About BPSSC SI Main Exam
BPSSC SI Main Exam has 
two papers. The time duration for both the paper is 2 hours.
Paper – I
100 Questions of 200 Marks in General Hindi Section. 
Paper – II
80 Questions from General Studies, 10-10 Questions asked from Reasoning & Mathematics.
 Exam Syllabus as follows:
General Knowledge & Current Events
Culture and Religion, Soil, Rivers, Mountains, Ports, Inland Harbours, Freedom Movement, Sports : championships/ Winners/ Terms /No. of Players, Defence, Wars and Neighbours, Current Affairs, Important National Facts about India, Heritage and Arts, Dance, History, Languages, Capitals and Currencies, National : Bird/ Animal/ Sport/ Flower/ Anthem/ Song/ Flag/ Monuments, Eminent Personalities, Common Names, Full forms and Abbreviations, Discoveries, Diseases and Nutrition, Award and Authors.
General Hindi
Mainly Focus on the topics like Synonyms, Antonyms,  Sentence Error, Sentence correction, fill in the blanks, Comprehension & Cloze Test etc.
General Studies
The questions will be asked from Indian History, Indian Polity, Current Events, Geography, Economy etc. Focus will be on Current national & International events, banking, sports etc.
General  Science 
Questions of General Science will include testing knowledge of matters of everyday observations and experience in their scientific aspect as may be expected of any educated person who didn't study science as a subject. It will Also Include the Knowledge of the Subjects like Physics, Chemistry and Biology from the level of 12th Standard.
Civics, Indian History, Geography of India 
Questions of Social Study will include Indian History, Culture, Geography, Environment, Economic aspects, Freedom Movement, major features of Indian Agriculture & Natural Resources and Indian Constitution & Polity, Panchayati Raj, community development and 5 years Plan. General Knowledge of Geographical and Political condition of Bihar.
Mathematics 
Questions will be asked from Simplification, Average, Percentage, Time & Work, Area, profit & Loss, Simple & Compound Interest, Time & Speed, Investment, HCF LCM, Problem On Ages, Bar Graph, Pictorial Graph, Pie Chart and Data Interpretation etc.
Mental Ability Test 
The test will include questions on analogies, similarities, and differences, space visualization, problem-solving, analysis, judgment, decision making, visual memory, discriminating observation, relationship concepts, verbal and figure classification, arithmetical number series, non-verbal series etc.  
Related Articles

on Results Alert