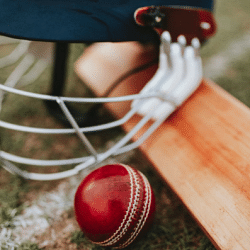 Are you also fond of sports or wish to pursue careers in the field of sports?
People think that being in sports means thinking of representing the country as a player in national or international tournaments. 
 
But now this is not the only way to be a part of this field.
 
Since the introduction of sports like Indian Premier League, Hockey Premier League, Indian Super League, Pro Kabaddi League, in addition to athletes in this area, there are also demands of professionals who not only keep information about the sport but also is capable of organizing matches.
 
From working to monitor team finances and negotiating for athletes contracts.
 
In short, the demand for sports managers has been going on a large scale to manage all aspects of business and governance related to sports at all levels.

Top Institutes for BBA-BA

National Academy of Sports Management, Mumbai George College, Kolkata Maulana Abdul Kalam Azad Uni Off Technology, p.
Bengal International Institute of Sports Management (IISM), Mumbai Symbiosis Institute of Management Studies, Pune Indian Institute of Management, Indore.

Institute for MBA-Masters Degree


National Academy of Sports Management, Mumbai Indian Institute of Social Welfare and Business Management, Kolkata International Institute of Sports Management, Mumbai Institute of Sports Management (IIST), Pune Tamil Nadu Physical Education and Sports Unit, Chennai Lakshmibai National Union. 
 
Chase this career?
 
Step 1: Choosing a Stream
To make a career in sports management, choose any stream after class 10, you do not have to choose any particular subject stream in the class 11.
However, experts recommend taking a stream of commerce because it easier to study the subjects like Business Studies, Economics, Accountancy, which will help you understand business processes deeply and learn issues related to Global Business.

Step 2: Graduation in BBA / Sports Management
 
To start with, it is correct to have a BA / BBA in Sports Management after the 12th.
In these three-year professional courses, students get the opportunity to handle the professional project themselves.
Along with this, knowledge related to industry is given so that they learn to focus on marketing management, sports planning and funding, sports law, ethics, risk management etc.

Step 3: Gaining Masters Degree

A Masters Degree is a Must for professional workplaces.
Some institutes offer MBA and masters degree and diploma in some sports management.
Not only does PG gets theoretical knowledge of sports, but the students are equipped with better managerial skills, which will benefit them in the jobs related to sports marketing, sports media, sports apparel.

Major Career Opportunities

After taking a degree in Sports Management, you can find a career in these professional opportunities in the world of sports.

Sports agents
 
In addition to the legal contracts of sports athlete, they manage their finances and endorsement deals.
The salary of a sports agent depends on the fact that they are working for which athlete and how much experience they have in the industry.
Usually, salaries can be between 25,000 to 70,000 rupees per month.

Sports Information Director

These professionals, work with sports teams and media outlets and strengthen public relations through positive media coverage.
After a considerable experience, they can get salaries ranging from 40,000 to 70,000 rupees per month.

Sports Marketing Manager
 
Besides helping to promote and sponsor marketing sports events, the brand also plays a vital role in creating loyalty.
These professionals do not work with athletes, but work with sports companies with whom the team is connected.
As a sports marketing manager, they earn up to 50,000 to 80,000 months.

Sports Event Manager
 
They have to identify the audience and brands that can be associated with them.

Apart from planning the event, their focus is on maintenance, staffing, logistics and technical specifications.
The average income is 36,000 which increases with experience.