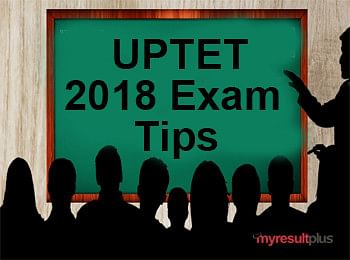 UPTET 2018: The examination for Uttar Pradesh Teacher Eligibility Test 2018 has been scheduled to be conducted on November 18, 2018.
The countdown has been started and the candidates have only left with four more days to prepare.  
As the exam date is so near there are only selective things the candidates can study and prepare for.
The online registration process for the Uttar Pradesh Teacher Eligibility Test (UP TET 2018)  ended on October 7, 2018.
TET or Teacher Eligibility Test is an entrance examination for Indian teachers.
 
It was specially introduced by the Government of India to improve the standards of teaching.
 
At this peak time the candidates must focus onto the subjects they are less confident about.

 
Check out four Cs which will make score better
C1- Understanding Concepts: Now its only time, that you can just brush-up through the main points of every subject and move to other subject. But for this your concept of the subject should be clear. For every topic you need to grasp the concepts, for this start asking questions from your self such as "what?" "why?" and "how?"

C2 – Boosting Confidence: Once your concepts a re clear, the second method to ace the preparation is to recollect these concepts for as many number of times you can.

This activity will result in enhancing your confidence to get to the right answers for any of the questions of any of the concepts.

You will feel more confident about any question related to the subject.

C3 – Command: For grasping better and keeping hold of the concepts, the candidates must go through different questions from different sources and practice them to make your concept more stong and clear.

Meanwhile, when practicing these problems, you must also consider other methods to solve them to arrive at the same answer.

This will derive you to find out lot many different ways to tackle a question.

C4 – Creation of shortcuts: In the beginning of the preparations, a candidate might think of all honest ways to prepare for the test but as the time for the exam comes near some shortcuts prove to be very beneficial and time saving.

Hence the candidates must create their own handy shortcuts and notes in their own methodologies, so that it helps them while they are doing the revision.
Here are some Section Wise Exam Tips for the candidates that they should keep in mind
Child Development and Pedagogy
Till now you must be aware that this section will consist of 30 questions.
If you notice, this subject is based on psychology and mostly depends on the perception of an individual about the subject.

In this section a candidate can easily score more than 20 marks, if the subject is studied with full concentration.
 
So a candidate must not devote more than 20 to 25 minutes of his time to this section while writing the exam.
 
There are some important topics you can go through before the exam:
1. Child Development Concept and Theory

2. Learning and Pedagogy

3. Inclusive Educational Content
Language
In this Hindi/English section, there will be 30 questions.

If you check the pattern of the question paper, the questions will be from the reading passage, one poem passage and pedagogy questions.
The topics you should go through before the exam
1. Pedagogy questions
 
2. Poem passage
 
3. Reading passage
Environmental Studies
In the UPTET, Environmental Studies is one of the moderate sections.
The questions in this section is asked from Family, Food and Nutrition, Shelters, Science, Geography, History and Pedagogy.

You can score more than 20 marks in this section.
 
Important topics for this section:
1.Basic things for EVS
 
2. Science
 
3. Shelter and Water
 
4. EVS Pedagogy
Mathematics
This section will consist of 30 questions and the most time consuming.

In this section you should carefully attempt the questions and make sure to first finish the questions which are less time consuming.

Important topics for this section:
1.Simpification
 
2. Number Series
 
3. Data Problems
 
4. Arithmetic Problems

Social Science
This section will consist of 60 questions.


The questions in this section would be asked from Geography, History, Polity and Pedagogy.
 
You can easily score more than 40 marks in this section, if you are aware of the main points.
Related Articles

on Exam Alerts