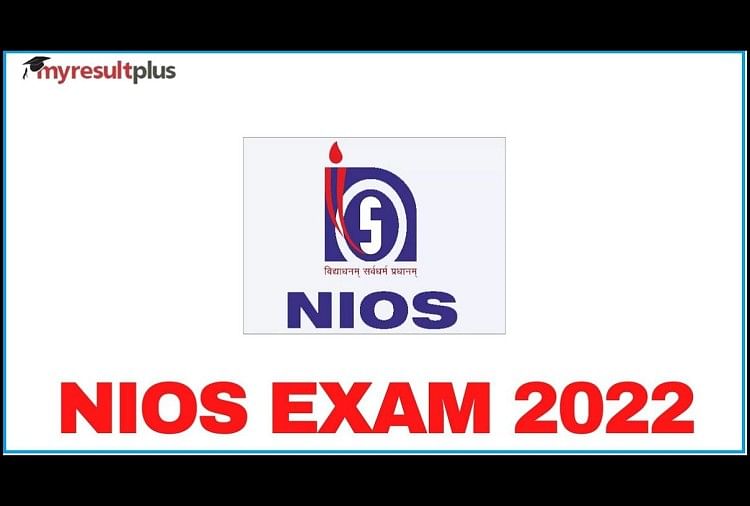 NIOS Time Table 2022:
The National Institute of Open Schooling (NIOS) has released the time table for Public Exams (theory) scheduled for April 2022, for students of Class 10 and 12. Students slated to appear in the examination can view the datesheet on the official website of NIOS at nios.ac.in.
About NIOS Public Exams 2022:
The NIOS public exams will commence for students of Class 10 and 12 from April 4, 2022 at the exam centres across the country. Alongside this, the exams will begin on the same date for the overseas learners registered for the examination. The exam will be conducted in two sessions. The first session will begin at 2:30 pm to continue till 5:30 pm, while the second session will commence at 3 pm and will end at 6 pm. The last paper of the examination will be held on April 30, 2022.
The intimation-cum-hall ticket has been made available for download to the students about to appear in the exams. The students can visit the official website of NIOS at sdmis.nios.ac.in and download their respective hall tickets by logging in through their login credentials.
Notably, the result of the exams will be declared six weeks after the last date of the examinations. The time table for NIOS Public Exams 2022 has been provided below for Class 10 and 12 students.
NIOS Public Exams 2022: Schedule for Class 10 students
| | |
| --- | --- |
| Exam Dates | Subject Name |
| April 4, 2022 | Hindustani Music |
| April 6, 2022 | Urdu |
| April 7, 2022 | Social Science |
| April 8, 2022 | Accountancy |
| April 9, 2022 | Sanskrit |
| April 11, 2022 | Bengali, Marathi, Telugu, Gujarati, Kannada, Punjabi, Assamese, Nepali, Malayalam, Odia, Arabic, Persian, Tamil, Sindhi |
| April 12, 2022 | English |
| April 13, 2022 | Painting (Theory), Sanskrit Vyakaran |
| April 18, 2022 | Hindi |
| April 19, 2022 | Science and Technology |
| April 20, 2022 | Sanskrit Sahitya, Psychology |
| April 22, 2022 | Indian Culture and Heritage |
| April 23, 2022 | Data Entry Operation |
| April 25, 2022 | Economics, Veda Adhyayana |
| April 26, 2022 | Home Science |
| April 27, 2022 | Business Studies, Bhartiya Darshan |
| April 28, 2022 | Mathematics |
| April 30, 2022 | Employability Skills, Carnatic Sangeet |
NIOS Public Exams 2022: Schedule for Class 12 students
| | |
| --- | --- |
| Date | Subject Name |
| April 4, 2022 | Sanskrit, Early Childhood Care and Education |
| April 6, 2022 | Employability Skills and Entrepreneurship, Environmental Science |
| April 7, 2022 | Home Science |
| April 8, 2022 | Hindi |
| April 9, 2022 | Urdu |
| April 11, 2022 | Psychology |
| April 12, 2022 | Geography |
| April 13, 2022 | Bengali, Tamil, Odiya, Gujarati, Punjabi, Arabic, Persian |
| April 18 2022 | Physics, History, Library, and Inform. Science, Sanskrit Vyakaran |
| April 19, 2022 | Economics |
| April 20, 2022 | Chemistry, Political Science, Mass Communication, Military Studies, Sanskrit Sahitya |
| April 22, 2022 | English |
| April 23, 2022 | Mathematics |
| April 25, 2022 | Data Entry Operations |
| April 26, 2022 | Painting Theory |
| April 27, 2022 | Computer Science, Physical Education and Yog, Sociology, Bharatiya Darshan, Tourism |
| April 28, 2022 | Biology, Accountancy, Introduction to Law, Military History, Veda Adhyayan |
| April 30, 2022 | Business Studies |