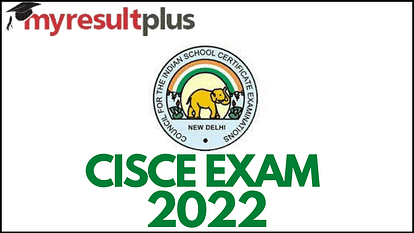 ISC Semester 2 Exam 2022:
The Council for the Indian School Certificate Examinations (CISCE) has released an important notice for the students ahead of the ISC Semester 2 exam 2022. The notice has been released on the official website of CISCE at cisce.org on March 28, 2022. Students can log on to the website to view and go through the official notice.
According to the official notice released in regard to the ISC Semester 2 exam 2022, students slated to appear in the exam are required to adhere to the following guidelines issued by the Council.
ISC Semester 2 exam 2022: Guidelines for exam
Students must reach the exam centre 5 minutes prior to the time fixed for the commencement of the subject paper.
The students are required to fill in their signature in the space provided on the sheet for the same purpose. Apart from this, they must not scribble or write anything on the top sheet. Along with the signature, students must mention their unique ID, index number and subject on the top sheet.
Only a blue/black fountain pen or a ball point pen must be used by the students for writing the answers. The diagrams must be drawn with the help of a pencil. Apart from this, the students must clearly mention the question number in the left hand margin while beginning a new answer.
10 minutes will be provided to each student for going through the question paper. Students are required to read the question paper carefully and avoid wasting time in writing down unnecessary and irrelevant information, as no marks shall be awarded for it.
Meanwhile, CISCE has also stated that the ISC results will be issued to the heads of the respective schools in July 2022. The result will not be available at the Delhi located office of CISCE.