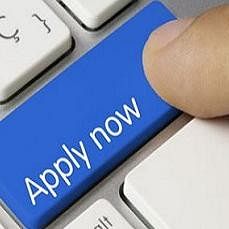 Indira Gandhi National Open University (IGNOU) has started online registreation process for the Term End Examination December 2018.
While  the candidates can apply online via the varsity's official website, the last date to submit the application form is October 1, 2018.
Prerequisite for the submission of the Term End Examination Form:
Students are advised to ensure that their registration is valid and they are eligible for the course(s) for which they are submitting examination form for Term End Examination June 2018 as per IGNOU prospectus and programme guide.
For details of the course(s) registered,
click here
Students are advised to ensure that they have already submitted the assignments as applicable for the courses for which they are submitting examination form. Hall Tickets will NOT be uploaded/issued for the courses for which assignments have not been submitted by student.
Examination results of Term End Examination (TEE) December, 2017 are available on University website (www.ignou.ac.in). Students can check result of December, 2017 Examination before filling examination form. The students whose TEE December 2017 results are not declared yet, they need not to wait and may fill the examination form for TEE June 2018 as per schedule.
Process to submit Term End Examination Form
Select and enter Programme code from the options available. Please note that option code for BA/BCOM/BSC is BDP.
Select Examination Centre Code from the options available on the website. Tentative list of Regional Centre wise Examination centres for Term-End examination June-2018 is available for information.
If the centre opted by the student is not activated as examination centre or not allotted for any other reason, alternative examination centre will be allotted.
Select course(s) carefully while filling the examination form as per your registration details available in IGNOU website. Courses for theory as well as practical needs to be selected separately from the list appearing on the screen.
After successful submission of examination form, you will receive an acknowledgement with Control Number on the screen. Please retain the auto generated Control Number for your reference and record
In case detail regarding examination form submission is not available, you may submit the form again.
Direct Link for IGNOU Term End Examination December 2018 registration:
http://admission.ignou.ac.in/changeadmdata/admissionstatusnew.asp