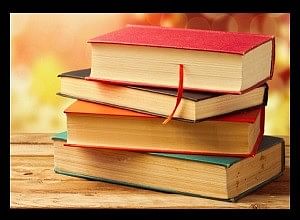 Prof Ram Reddy Library of Indira Gandhi National Open University in association with IASLIC (Indian Association of Special Libraries & Information Centres) with the support of Raja Rammohun Roy Library Foundation (RRRLF) affiliated to the Department of Culture, Govt. of India hosted the Librarians' Day recently at Baba Saheb Ambedkar Convention Center, IGNOU Maidan Garhi.
Over 300 professionals from a diverse spectrum of libraries participated in the day-long deliberation on 'Library Professional at the Crossroads'.
Dr Seema Chandhok, Librarian IGNOU welcoming the guests and delegates at the seminar said that the deliberation on the topic is much needed as libraries as knowledge resource centres are in the state of flux with rapid changes happening in this Internet and the mobile-first world.
Book reading as a habit is losing relevance for the always in hurry generation, she commented.
How the librarians and libraries need to adapt in this new world is something we need mull over in today's seminar setting the tone, she said. 
Dr Girja Kumar, Chief Guest, the former librarian of JNU, a scholar and an expert in Library Sciences, in his address said that the library happens to be the most democratic institution as all who access it are equal and no distinction is made in terms of their caste, religion, age etc., Paying his respect to Dr SR Ranganathan, the doyen of Library Science, Dr Girja Kumar said that he is like a father figure to all of us, the present generation.
All of us are indebted to him for having laid the foundation of the Library Science in the country and given us so much to learn from, he said remembering him. 
Dr Jatindra Prasad Satpathi, President, IASLIC in his address said that the rapid advancement in ICT has posed new challenges for the Library & Information Professionals and to meet these challenges, the Library & Information Professionals have to redefine their role in the present context.
Information and knowledge dissemination play a pivotal role in the information-driven world, he elucidated.
Prof Nageshwar Rao, Vice-Chancellor, IGNOU in his speech observed that the profession of the librarian is witnessing rapid strides with the advent of ICT where information resources can be made available in multiple formats and in real-time mode.
He drew satisfaction that our country is also making significant strides in improving the quality and quantity of research output. And Librarians have to play a vital role towards this along with researchers, he said.
Dr VK Jeevam, IGNOU proposed a vote of thanks.    
Related Articles

on Career Diary