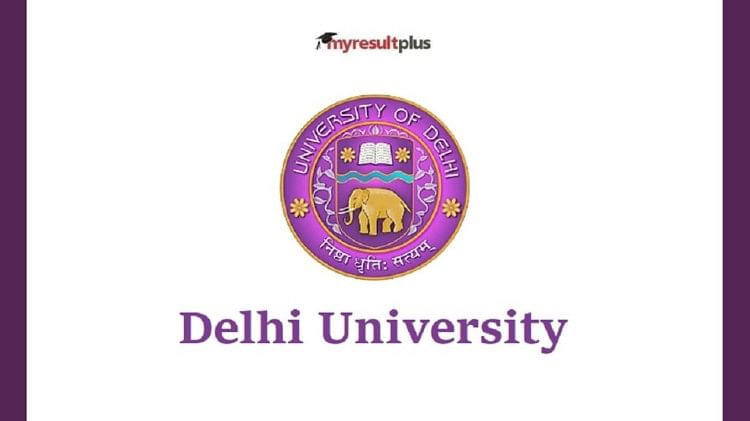 Delhi University has issued the DU Academic Calendar for the year 2022-23 on its official website. The academic calendar consists the examination date for both odd and even semester i.e. fifth, sixth, seventh and eighth semesters students. As per the official updates, the varsity will conduct the odd semester exams from July 20 and the even semester exams from January 2, 2023.
DU  Academic Calendar 2022-23: Odd/ Even Semester Exam Date
The University has slated the theory exams for the students of fifth and seventh semesters on November 30 while the preparation leave for the same will begin on November 16. Moreover, the examination for the students in the sixth and seventh semesters will start on May 11. 
Furthermore, the University has mentioned in its notification that the winter vacation of students will begin on December 17 and will continue till December 31. While the summer vacation will begin from May 27, 2023, to July 19, 2023, as per the DU academic calendar pdf.  
Semester V/VII
Events
Important Dates
Classes Begin
20th July 2022 (Onwards)
Mid Semester Break
02nd  to 09th October 2022
Classes to Start after Mid Semester Break
10th October 2022 
Preparation Leave and Practical Exam Date
16th November 2022
Theory Exam Date
30th November 2022
Winter Break
17th to 31st December 2022
Semester VI/VIII
Events
Important Dates
Classes Begin
02nd January 2023 (Onwards)
Mid Semester Break
05th March to 12th March 2023
Classes to Start after Mid Semester Break
13th March 2023
Preparation Leave and Practical Exam Date
01st May 2023
Theory Exam Date
11th May 2023
Summer Break
27th to 19th July 2023
Candidates should note that the registration process for re-exams of 2nd phase internal exams will commence from today, i.e. June 29, 2022. The date was notified by the varsity in an earlier notification stating that 2nd phase of internal exams for students of undergraduate and postgraduate courses will be conducted likely in July 2022 and the registrations will begin on June 29.
Candidates can check the more related updates and official notifications by visiting the official website of Delhi University.
Official Website: www.du.ac.in