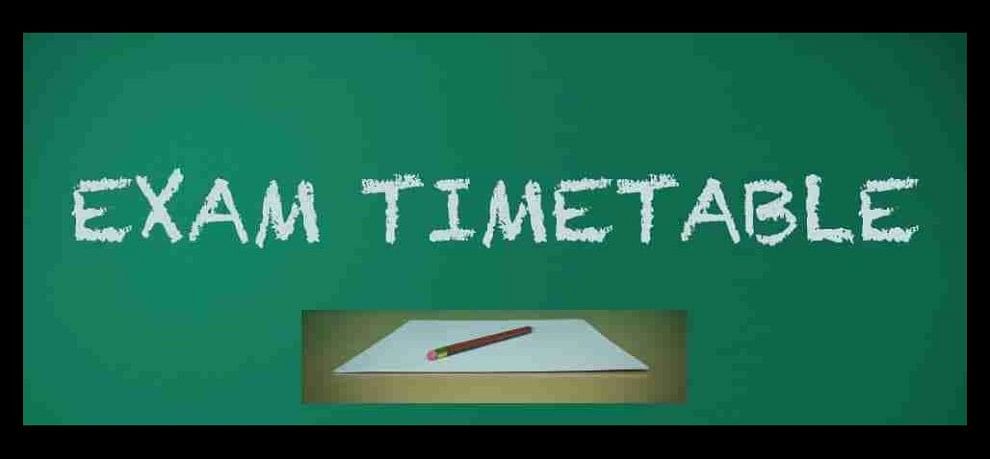 CISCE Semester 2 Date Sheet 2022:
The Council for the Indian School Certificate Examinations (CISCE) has released the date sheet for ICSE and ISC Semester 2 exam 2022 on March 3, 2022. According to the released schedule, the exams for Class 10 and 12 would begin from April 25, 2022. Detailed information is published on the official website of CISCE at cisce.org.
The time table for ICSE and ISC Semester 2 exams 2022 has been released for all subjects. On the official website, this time table can be viewed under the "Careers" portal. Students slated to appear in the exams are advised to take note of all the exam dates and ensure their preparations accordingly.
ICSE Class 10 time table 2022:
| | |
| --- | --- |
| Dates | Subjects |
| April 25, 2022. | English Language - English Paper I |
| April 26, 2022. | Literature in English |
| April 28, 2022. | History & Civics |
| April 29, 2022. | Environmental Science |
| May 3, 2022. | Mathematics |
| May 5, 2022. | Geography |
| May 6, 2022. | Hindi |
| May 10, 2022. | Physics - Science Paper 1 |
| May 12, 2022. | Second Languages, Modern Foreign Languages |
| May 13, 2022. | Chemistry |
| May 16, 2022. | Biology |
| May 18, 2022. | Group III Elective |
| May 19, 2022. | Economics, Group 2 elective |
| ,May 20, 2022. | Commercial Studies |
ISC Class 12 time table 2022:
| | |
| --- | --- |
| Dates | Subjects |
| April 25, 2022. | English Paper 2 |
| April 26, 2022. | English Paper 1 |
| April 28, 2022. | Chemistry |
| April 30, 2022. | Elective English, Hospitality Management, Hindustani Music etc. |
| May 2, 2022. | Physics |
| May 4, 2022. | Indian Languages, Modern Foreign Languages, Classical Languages |
| May 5, 2022. | Geography, Geometrical & Mechanical Drawing, Electricity and Electronics |
| May 6, 2022. | Commerce |
| May 7, 2022. | Mass Media & Communication |
| May 9, 2022. | Mathematics |
| May 11, 2022. | Biology |
| May 13, 2022. | Biotechnology Paper 1, Environmental Science |
| May 14, 2022. | Home Science |
| May 17, 2022. | Economics |
| May 20, 2022. | Accounts |
| May 23, 2022. | History |
| May 25, 2022. | Sociology |
| May 27, 2022. | Political Science |
| May 30, 2022. | History |
| June 1, 2022. | Psychology |
| June 3, 2022. | Physical Education |
| June 4, 2022. | Legal Studies |
| June 6, 2022. | Business Studies |