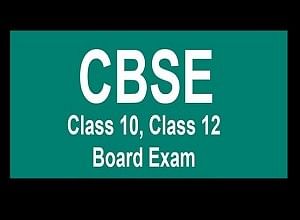 Treat stress, anxiety, nervousness and worry merely as nouns, the head of CBSE has said to students appearing for their board exams in a letter that also carries an encouraging message from a Harry Potter book.
In the note to students to mark the first day of the 10th and 12th Boards, CBSE chairperson Anita Karwal recalled how she studied hard, revised and still found the time to listen to her favourite songs when she appeared for the examinations.
"What I don't remember is what my results were," said Karwal.
Over 28 lakh students have registered for the board examinations, which are conducted by the Central Board of Secondary Education (CBSE) and began yesterday.
"Marks do not define a person. So, do not permit stress, anxiety, worry, nervousness to stay longer in your being than a few moments. They are just 'nouns'. After all nouns cannot rule lives!," she said in the letter sent to schools across India.
The bureaucrat also recalled a few lines from 'Harry Potter and the Chamber of Secrets' to stress the importance of
Related Articles

on Exam Alerts