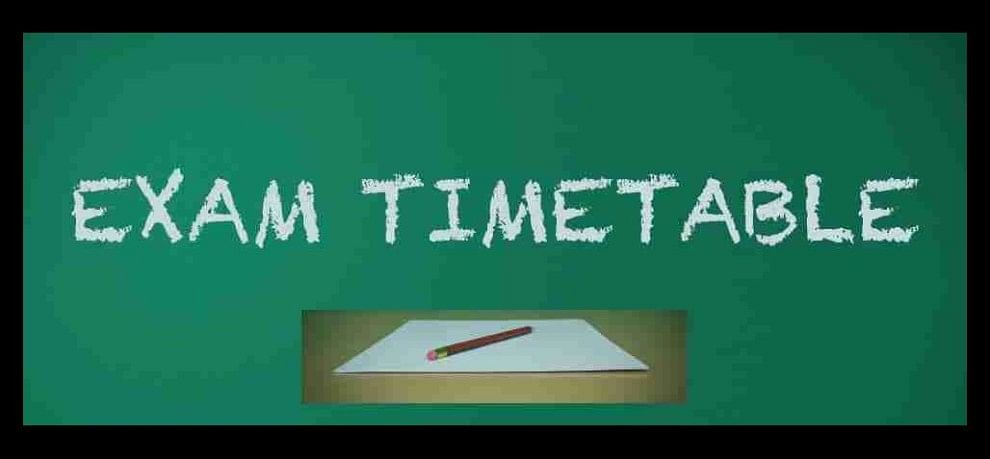 The Board of Intermediate Education Andhra Pradesh (BIEAP) has released the AP Inter Supply Exam 2020 timetable. The examination is scheduled to be commenced from July 11 to July 18, 2020. The Intermediate Public Advanced Supplementary Examination, IPASE July 2020 is conducted for those students who have failed to qualify the AP Board Inter Exams 2020. The detailed schedule is available on the official website of the BIEAP at bieap.gov.in. 
The BIEAP AP Intermediate 1st, 2nd Year Result 2020 was declared on June 12, 2020. This year, a total of 4,35,655 students appeared for the exam out of which 2,76,379 students have successfully qualified the exam. The pass percentage of AP Board 1st year is 59% while the pass percentage of 2nd year is 63%.
All those students who wish to appear for the Andhra Pradesh IPASE July 2020 examination can visit the official website and fill the registration form online. Students have to pay Rs 10/- as the cost of examination form along with Rs 490/- as examination fees for general courses and Rs 680/- (490/- + 190/- for practicals) as examination fees for vocational courses. Students have to submit the examination fee on or before June 23, 2020.
Click Here to Check Exam Fee & Due Dates For IPASE 2020 

BIEAP IPASE 2020: Exam Timetable
 
Time: 9.00 AM to 12.00 Noon
Time: 2.30 PM to 5.30 PM
Day & Date
1st-year Examinations
Day & Date
2nd-year Examinations
Saturday
July 11, 2020
Part -II2nd Language Paper-I
Saturday, July 11, 2020
Part -II:2nd Language Paper-II
Sunday, July 12, 2020
Part -English Paper – I
Sunday, July 12, 2020
Part – I:
English I Paper-II
Monday, July 13, 2020
Part III: Mathematics Paper- IA
Botany Paper-I
Civics Paper-I
Monday, July 13, 2020
Part-III: Mathematics Paper-II A
Botany Paper-II
Civics Paper-Ii
Tuesday, July 14, 2020
Mathematics Paper.- IBZoology Paper – I
History Paper – I
Tuesday, July 14, 2020
Mathematics Paper -II B
Zoology Paper-II
History Paper-II
Wednesday, July 15, 2020
Physics Paper -1Economics Paper – I
Wednesday, July 15, 2020
Physics Paper-IIEconomics: Paper-II
Thursday, July 16, 2020
Chemistry Paper -ICommerce Paper -1 Sociology Paper – 1
Fine Arts Music Paper – I
Thursday, July 16, 2020
Chemistry Paper -IICommerce Paper-II
Sociology Paper-II
Fine Arts, Music Paper-II
Friday
Public Administration
Friday
Public Administration
July 17, 2020
Paper-I
July 17, 2020
Paper-II
 
Logic Paper – I
 
Logic. Paper-II
 
Bridge Course Maths
 
Bridge Course Maths.
 
Paper- I
 
Paper-II
 
(For B.P.C Students)
 
(For B.P.C Students)
SATURDAY18-07-2020
Modern LanguagePaper- II
Geography Paper – Í.
Saturday18-07-2020
Modern Language
Paper-II
Geography Paper-II

Click Here to Check AP Inter Supply Exam 2020 timetable

Official Website: bie.ap.gov.in
 
Related Articles

on Board of Intermediate Education Andhra Pradesh