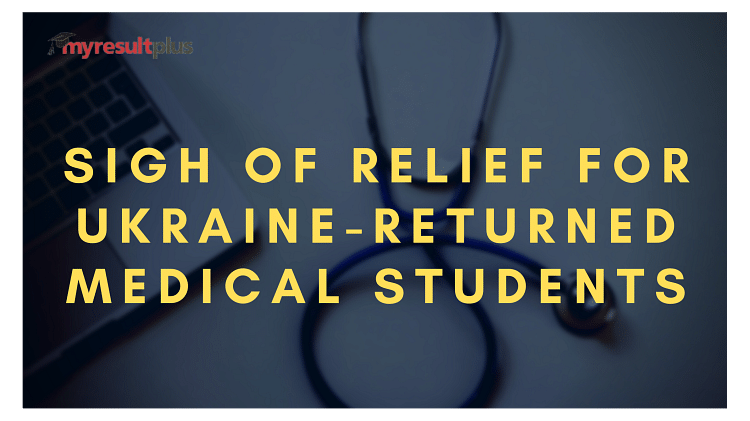 The National Medical Commission (NMC), on July 28, 2022, has informed the Supreme court that those final year medical students, who returned to India from Ukraine in the thick of the Russia-Ukraine war, will be permitted to appear in the FMGE exam, provided they have received their degrees on a specific date.
The notice released by the NMC also stated that once the students qualify the Foreign Medical Graduate Examination (FMGE), they must undergo a Compulsory Rotating Medical Internship (CRMI) programme for a period of two years, to make up for the clinical training period which could not be attended by the medical students overseas. It is noteworthy that the prescribed time period for the CRMI programme is one year, which has been doubled to meet the aforementioned objective. The secondary objective of doubling the duration of the CRMI programme is to familiarise the students with medicinal practice under the conditions of the country.  
Following this, the notice also stated that the foreign medical graduates will become eligible for registration only after completing the entire CRMI period, which will span a duration of two years. The official notice from the NMC comes nearly three months after the Supreme court's directions to the regulatory body to concoct a scheme within a time period of two months, to pave the way for the medical students affected by the war, to complete their clinical training period in medical colleges of India.
After receiving the directions of the court, the officials of the Undergraduate Medical Education Board (UGMEB) chaired various meetings, in which the matter pertaining to the foreign medical graduates was addressed and discussed.  
During the course of the discussions held between the officials of UGMEB and Ministry of External Affairs (MEA), it was ascertained that 20,672 Indian students are enrolled into medical universities and colleges of Ukraine, which are conducting online classes for them.