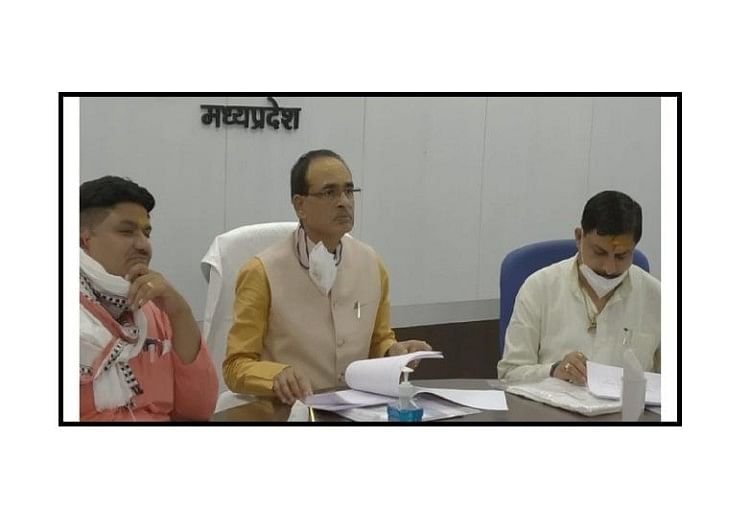 Madhya Pradesh Chief Minister Shivraj Singh Chouhan reviewed the Covid-19 situation on Monday, January 10, 2022 and stated that school operations would stay in force across the state. He said that the schools in MP would remain functional with 50% capacity in the present situation. Adding to his statements, CM Chouhan said that the decision to shut down schools and other educational institutions would be taken after reviewing the upcoming situation.
In the meeting, CM Chouhan said, "The Daily Covid tally is increasing in the Madhya Pradesh state. However, we are carefully monitoring the situation and further decisions to impose fresh restrictions will be taken in accordance with the situation in the upcoming days. Obviously, we are concerned about the mounting Covid-19 cases in cities such as Bhopal, Indore and other districts of the state, but the overall Covid situation in MP is still under control. Thus, classes in schools will resume with 50% capacity."
Chief Minister Chouhan had chaired the review meeting on Monday, January 10, 2022, which was aimed at assessing the Covid-19 situation in MP. In the meeting, it came to light that amidst the sharp rise in the Covid tally, cities like Bhopal, Indore, Ujjain, Jabalpur and Gwalior have reported a chunk of cases. Thereafter, CM Chouhan assessed the preparations to restrain the upsurge in these districts.
As Covid infections continue to spread at an accelerated pace across the country, schools and educational institutions have been halted in numerous Indian states including Maharashtra, Goa, Himachal Pradesh, Uttar Pradesh and others. Vaccines have been introduced for children in the age group of 15-18 years and vaccination drives are gaining momentum. Till date, nearly 2 Crore children have been administered vaccine doses.
Notably, 2,317 fresh cases were recorded in Madhya Pradesh on Monday, January 10, 2022, pushing the active caseload in the state to 8,599.