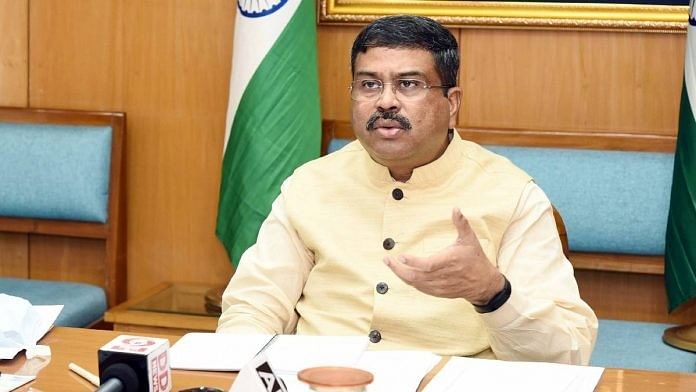 The Union Education Minister, Dharmendra Pradhan launched a reading campaign titled 'Padhe Bharat' on 1st January 2022, which will run for a duration of 100 days. The reading campaign falls in line with the National Education Policy (NEP), which was introduced in 2020 and aims at making age-appropriate reading books available for children in their mother tongue. The 'Padhe Bharat' campaign is aimed at instilling reading habits among children. The campaign will be concluding on April 10, 2022.
Minister Pradhan laid emphasis on the importance of reading habits that children need to inculcate. He added that reading habits when developed at an early age among children, provides more room for brain development and enhance childrens' imagination skills. The minister talked about the salient features of reading while stating that the habit of reading helps the students to read books independently, enrich their vocabulary, express their thoughts well both verbally and academically and add new dimensions to creativity and critical thinking.   
The campaign will ensure the active participation of all stakeholders at the state and national level and will encompass children, parents, and teachers. To make the reading practice joyful and enjoyable, one activity per week for each group has been fixed. The campaign also seeks to meet the goals and vision of the foundational literacy and numeracy mission. 
The reading campaign will be run across various local and regional languages. The International Mother Tongue Day will also be celebrated in consonance with this campaign on 21st February 2022. On this occasion, the activity named 'Kahani Padho Apni Bhasa Main', which translates in English to 'Reading story in your own language' will be carried out for children, which will encourage them to read books in their local language/mother tongue.