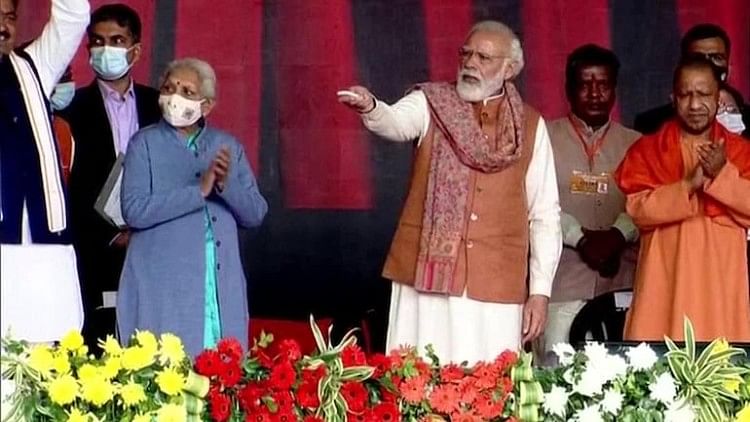 PM Narendra Modi lays the foundation stone of Major Dhyan Chand University today, on 2nd January 2022 at Meerut. It's a major project which will shape the sportspersons future in India and will give them an opportunity to explore the field of sports. The university has been made at a cost of nearly INR 700 crore. Major Dhyan Chand is known for his great sportsman spirit and exceptional hockey playing skills. Meerut was also his workplace and the university has been named in his honour. 
A lot of people gathered together at the event today and celebrated the inauguration of Major Dhyan Chand Sports University. During the event, PM Modi in his speech, said, "Meerut was Major Dhyan Chand's workplace. Centre named the country's biggest sports award after him & now Meerut's Sports University will be dedicated to Major Dhyan Chand. This university worth Rs 700 crores will provide international sports facilities to the youth."
The students in the university will be provided with top-class training and sports facilities. It's one of the biggest projects of the government which will lead towards a transformation of sports in India. The university includes facilities like Hockey ground, Swimming pool, Gymnasium Hall, Lawn Tennis court, Volleyball court, Kabaddi ground, Football ground, Basketball ground, Weightlifting area, Shooting arena, Archery, etc. PM Modi in his address said that the university will help in making local talents being recognised at the global level.   
He added that more than 1000 students will graduate every year from this university. In the upcoming National Educational Policy, NEP, the priority is being given to sports education. Sports has now been kept in the same category as science, commerce, maths and other studies. The country also needs to become self-reliant in manufacturing sports equipment, he said in his address.