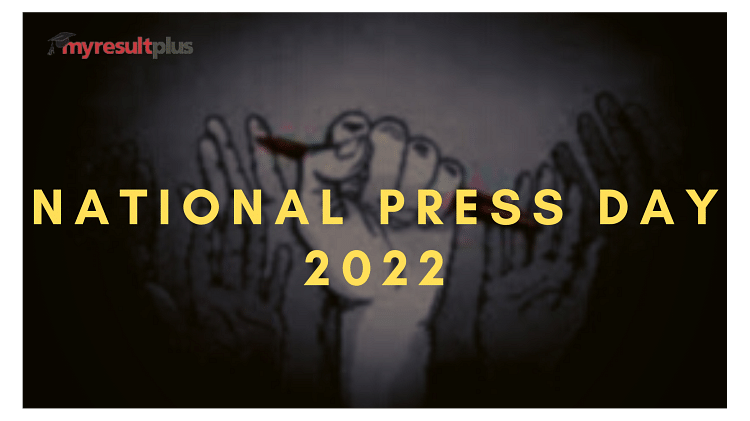 National Press Day 2022:
November 16, 2022 marks the 56th National Press Day celebrations in India, which was first observed in the year 1966, as the Press Council of India (PCI) was established and became operational in the country.
The PCI was established by the Parliament on July 4, 1966, aiming to achieve the dual objective of a 'Free' as well as 'Responsible' press. The body took another four months to begin operations, thereby marking the commencement on November 16, 1966.  
Significance of Press Freedom:
Press freedom is of paramount importance, as it helps to bridge the gap between the rulers (government) and the ones being ruled (citizens). Furthermore, it helps in identifying the loopholes of the system and comes up with possible solutions to the prevailing issuess, thereby justifying its title of the 'Fourth Pillar of Democracy'. One of the another unmatched attributes of Press is that it promotes the participation of the common man, unlike the other three pillars of democracy - Executive, Legislature and Judiciary.  
What After PCI's Establishment?
After the establishment of PCI in 1966, the PCI act was introduced later, in the year 1978, by means of which the organisation was entrusted with more responsibilities, thus, gaining more power.  
Listed herewith are some powers of the PCI that it is free to exercise in the country:
PCI can warn, summon and criticize a media agency or media person for unruly behaviour.
It can either make policies or help the government draft policies associated with the Press.
The council also codifies standard journalistic practice and ethics that need to be adhered to.
Often, on National Press Day, several workshops and seminars are organised across the country for the media-persons, to shed light on multiple issues that hamper the functioning of Indian Press. Some such grim issues include topics such as Significance of Free media in a democratic nation, Right to Information (RTI) Act, approach and role of media during a crisis and others.  
Related Articles

on Current Affairs