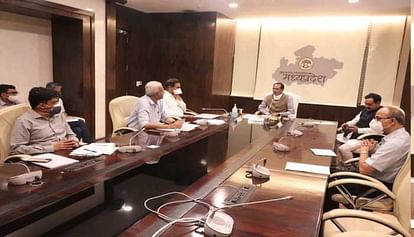 The Madhya Pradesh Government on January 14, 2022, announced the closure of schools for all classes across the state starting January 15. As of now, the issued order will remain in force until January 31. Keeping in view the dire circumstances posed due to Covid-19 at present, Madhya Pradesh Chief Minister Shivraj Singh Chouhan issued the order to shut down schools in the entire state.
The order issued by Chief Minister Chouhan would remain applicable to all the private and public schools in the state. In addition to the closure of schools, Chief Minister Chouhan also directed the Madhya Pradesh Board to conduct the MP Pre-board exams for Classes 12 and 10 in the 'Take Home Exam' format. Notably, the MP Board Pre-boards were slated to begin from January 20, which will advance as per schedule. CM Chouhan has instructed the schools to ensure necessary arrangements for conducting Pre-boards in the said format.
CM Chouhan announced school shutdown on January 14 in an official address while simultaneously stating that all learning activities will revert to the online mode for now. The schools will remain non-functional till January 31 and Covid-19 situation will be reviewed in the state after January 31. Post review, further orders on school operations and other learning activities will be issued. He also announced the online conduct of exams all over the state.
Apart from relaxation of physical classes in MP Schools, curbs have also been roped in regarding public gatherings, fairs and other celebrations in the state. For the time being, Sports activities will resume with restricted attendance of people. For other events, the constraint of 50% capacity has been declared.
MP CM Shivraj Singh Chouhan, on January 11 had declared the resumption of physical classes in MP schools with 50% capacity. He had also expressed his concern over the spurting Covid-19 cases in certain districts of MP such as Bhopal, Indore and Gwalior.