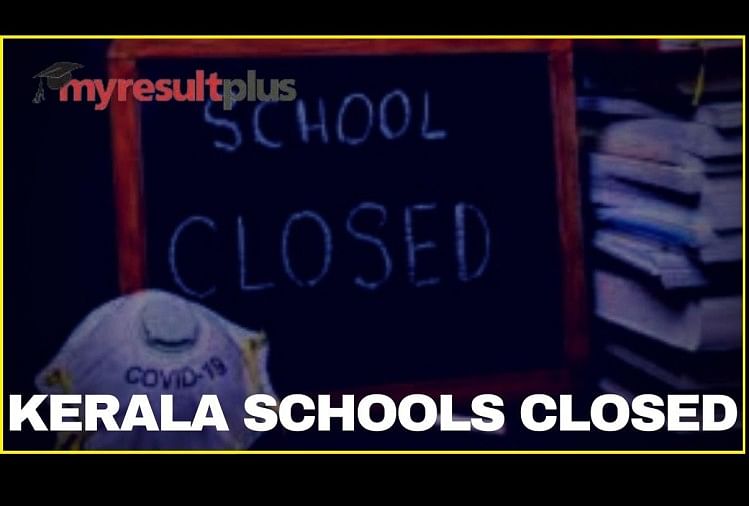 Education Minister of Kerala state, V Sivankutty informed on Saturday, January 15, 2022 that no considerable transmission of Coronavirus was witnessed among students and relaxing offline classes for Standards 1 to 9 was a precautionary measure. Addressing a press conference in Kerala, Minister Sivankutty said that the dismissal of offline classes for two weeks was a precautionary step as the virus is rapidly spreading. "The rule is applicable to all educational institutions across the state", Minister Sivankutty added.
He continued his statements by saying that the safety of students is of utmost importance and thus, learning will resume through the online mode with a restructured time table. He then underlined that the offline classes for students of Class 10th, 11th and 12th would continue in the offline mode with special arrangements made at the school premises for safety.
Minister Sivankutty's statements went as, "Nearly 35 lakh students will stay at home and keep learning through the online mode. Meanwhile, students of Class 10, 11 and 12 will continue with offline classes. A high-level meeting of the Education Department has been scheduled for Monday in which important decisions are to be taken. The revised guidelines would be issued after the conclusion of the meeting."
Minister Sivankutty then cleared the uncertainty about the Senior School Leaving Certificate (SSLC) and Higher Secondary examinations, the dates of which have already been announced. He declared that the said exams will be conducted as per schedule. He also stated that efforts are on to vaccinate students at an accelerated pace and Health Department is trying its best to administer vaccine doses to students at the school itself.
At last, he informed about the launching of a new platform to update the vaccination data of students at the school level. He stated that state's education portal, KITE-VICTERS would initiate the process of the same.