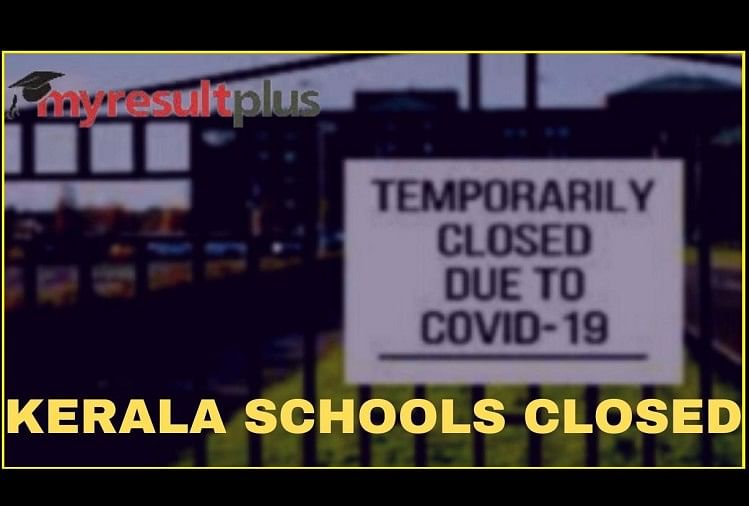 The Kerala government has swung into action to implement precautionary measures across the state, in wake of surging Covid-19 cases. As per the same initiative, the government has decided to halt offline classes in schools for Standards 1 to 9. According to a report published in Kerala's local daily, the government has directed schools to dismiss offline classes for students of class 1 to 9 and resort to the online learning mode. However, the aforesaid order does not apply to Senior students of classes 20 to 12, for whom the offline classes are being held at present.
Reports published in local dailies have revealed that the order of school closure for students of Class 1-9 came after a meeting chaired by Kerala CM Pinarayi Vijayan was held. In the state government meeting, it was decided that the offline classes would be relaxed for students of Class 1-9 while Class 10th, 11th and 12th students will have to turn up for offline classes. Post the government's announcement, now schools will specifically roll out orders on closure by means of SOPs.
The local dailies' reports also inform that the Kerala health department is persevering in its efforts to ramp up the pace of vaccination drives across the state. Now, after the vaccine rollout for children, the government is aiming towards inoculating all children who fall in the age group of 15-18 years. Vaccinating children is the need of the hour, as the population is vulnerable and schools have not been shut down completely.
Following this, the health department has also laid a proposal to camp vaccination centres at schools to expedite vaccination drive among students. Detailed orders regarding school closure are expected to be released anytime soon. Meanwhile, school students are advised to keep in touch with the school administration for latest updates.  
Related Articles

on Current Affairs