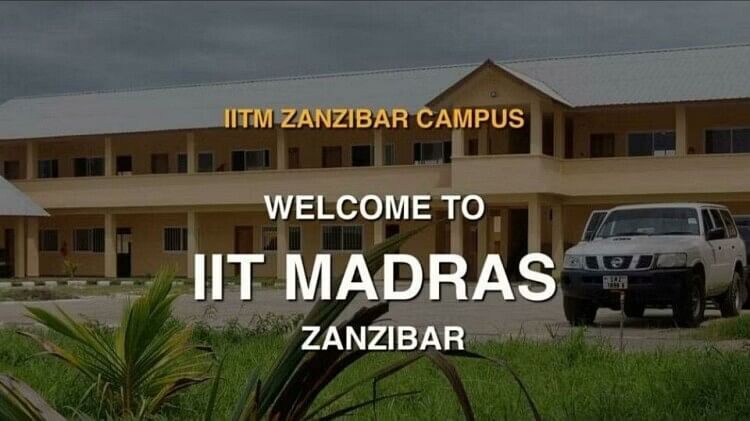 IIT Zanzibar Campus Application Open: The Indian Institute of Technology, Madras, has invited applications for the programmes being offered by its recently launched offshore campus in Zanzibar. The IIT Zanzibar campus will offer a BSc programme in data science and artificial intelligence (AI) and a two-year MTech programme in data science and AI. The last date to apply for admission to the international IIT campus is August 5, 2023.
IIT Madras Invites Applications for IIT Zanzibar
Interested and eligible students can apply on the official website, zanzibar.iitm.ac.in. The programmes at IIT Zanzibar are open to students of all nationalities. There will be a total of 70 seats in the BSc programme, and the academic session will begin on October 24. IIT Madras alumni Preeti Aghalayam has been appointed as the director-in-charge of IIT Zanzibar.
 
According to the fee structure, candidates will have to pay 12,000 US dollars per year for UG courses and 4,000 US dollars for PG programmes, excluding hostel fees.
 
Apart from studies, students will also get access to opportunities such as study abroad or semester exchange programmes with IITM's partner institutions in the UK, Australia, and other countries; internships with relevant companies; and a chance to meet some of the course requirements at the IIT Madras campus in Chennai, India.

Elaborating on the IIT Zanzibar admission process, Professor Aghalayam, who is also the dean of the School of Engineering and Science at the Zanzibar campus, said, "The selection process will include a screening test (which is an aptitude test, covering mathematics, science, English, and analytical ability) and interviews with faculty. Students who have cleared Class XII, Form VI, or equivalent in the past three years are eligible to apply to the BSc programme, while those with a 4-year UG degree in any engineering/science discipline may apply to the MTech programme."