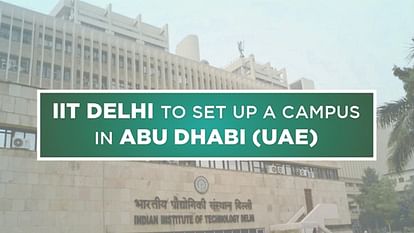 IIT Delhi UAE Campus: Indians and people of Indian origin living in the UAE have received a significant gift during Prime Minister Narendra Modi's visit to the UAE. A historic agreement has been signed between the Government of India and the UAE during the Prime Minister's visit. Under this agreement, the Indian Institute of Technology, i.e., IIT Delhi, will open its campus in the UAE to promote higher education in the region.


For the time being, master's degree programmes will be started at the UAE campus of IIT Delhi. There is a plan to commence teaching and study work in January 2024, while the graduate-level degree programme is planned to start in September of next year. Union Education Minister Dharmendra Pradhan has welcomed the educational cooperation and knowledge transfer initiative between the two countries.



Recently, IIT Madras opened its first overseas campus in Zanzibar, a semi-autonomous archipelago in Tanzania. Study-teaching work will start on this campus in October 2023.