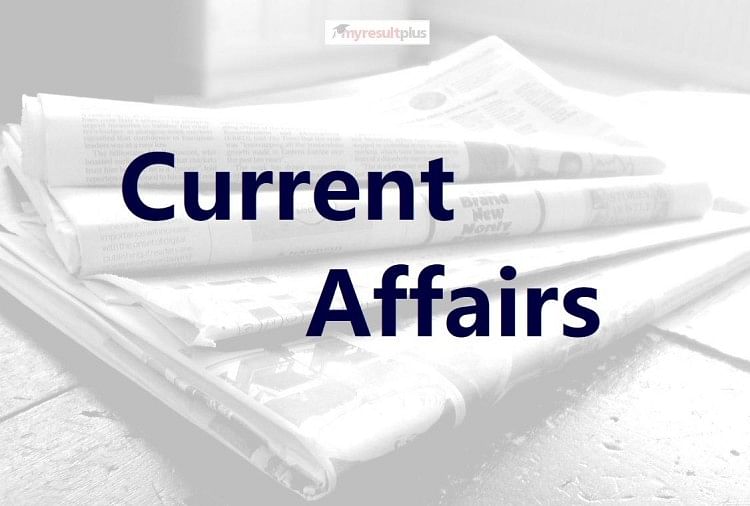 Current Affairs for June 01, 2021: 
Here aspirants will get the summarized events, appointments and facts incurring on daily basis for general awareness. The motive of this article is to help aspirants in preparation for competitive exams like; UPSC, UPPSC, SSC, Railway, IBPS etc.
ASBC Asian Boxing Championships
The 31st edition of the Asian Amateur Boxing Championships was held from 24 to 31 May 2021 in Dubai, United Arab Emirates.
The Championships, earlier scheduled to take place in India in 2020 but postponed to 2021 due to the pandemic.
A total of 35 Countries participated in the ASBC Asian Boxing Championships.
India has bagged 15 medals in the tournament which includes 2 gold, 5 silver and 8 bronze.
Indian Winners' List
Gold Medallists:
1.
Winner -
Sanjeet Singh (91 Kg),     
Defeated -
Vassiliy Levit (Kazakhstan)
2.
Winner -
Pooja Rani (75kg)    
Defeated -
Mavluda Movlonova (Uzbekistan)
Silver Medallists:
1. Amit Panghal (52kg),
2. Shiva Thapa (64kg),
3. Mary Kom (51kg),
4. Lalbuatsaihi (64kg), and
5. Anupama (+81kg)
Bronze Medallists:
1. Simranjit Kaur (60kg), 
2. Lovlina Borgohain (69kg), 
3. Jaismine (57kg), 
4. Sakshi Chaudhary (54kg), 
5. Monika (48kg), 
6. Saweety (81kg),
7. Vikas Krishan (69kg), and 
8. Varinder Singh (60kg)  
First Human Case Of H10N3 Bird Flu
A 41-year-old man in China's eastern province of Jiangsu has been confirmed as the first human case of infection with the H10N3 strain of bird flu.
The man, a resident of the city of Zhenjiang, was hospitalised on April 28 after developing a fever and other symptoms.
H10N3 is a low pathogenic, or relatively less severe, the strain of the virus in poultry and the risk of it spreading on a large scale was very low.
Iceland's Glaciers Lost 750 Sq. Km.
Iceland's glaciers have lost around 750 square kilometres (290 square miles) or 7%, due to global warming.
As per the reports, the glaciers, which cover more than 10 percent of the country's landmass, shrank in 2019 to 10,400 square kilometres.
Since 1890, the land covered by glaciers has decreased by almost 2,200 square kilometres or 18%.
IIT Roorkee recently discovered new fossil of Sea cows or Dugongs from the Kutch region of Gujarat.
The research project was lead by IIT Roorkee Prof Sunil Bajpai.
Sea cows, or Dugongs, are species of herbivorous marine mammals, which used to eat seagrass in shallow coastal waters.
Dugong sea cows are protected in India under the Wild (Life) Protection Act, 1972. 
World Dugong Day is celebrated every year on May 28 to create awareness about this growing threat to sea cows.
The species lived in India about 42 million years ago, and another five species flourished about 20 million years ago.