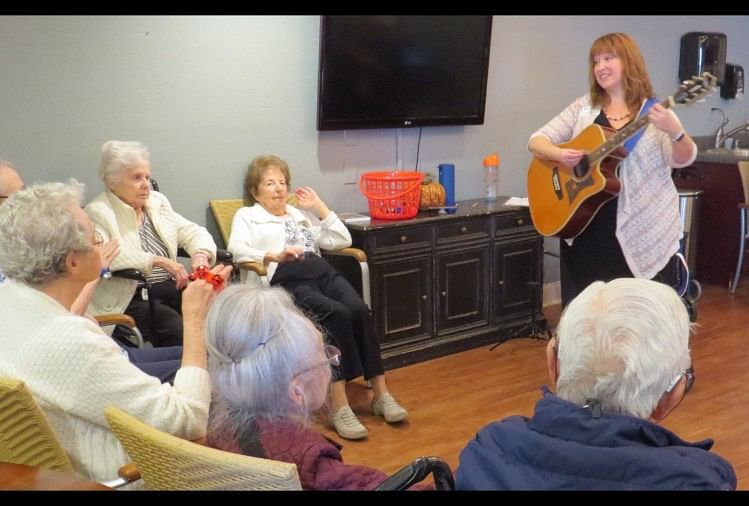 Students who have opted Music as a subject in class 12th has wonderful career opportunities ahead. They can step forward their career in the field of music as a musicologist, musicians, psychologists, medical professionals, special educators, music educators, physiotherapists, occupational therapists.
Further, in today's stress full life people have to deal with many mental problems like depression,  Psychological disorder etc. Music therapy can be very helpful in recovering from these. Music therapy is not much popular in India because it is very expensive. But the way people are falling prey to mental illnesses, musical therapy provides effective results. The effect of musical therapy is very deep. It can turn the negativity inside a human being into positivity.
If the student love music and belongs to a musical background, then he/ she has a great opportunity to make a bright career in this field.
In musical therapy, the music is prepared according to human nature and problem to overcome the disorders. As the patient's condition improves, the therapist changed the music accordingly. Many types of musical instruments are available in today's time to cure the patient through music therapy. Through these musical instruments, therapist prepared such music which can be used for treatment so that the person can get rest. This can reduce patient frustration, behavioural and emotional problems. It has been observed that music can show its effect where drugs do not work.
Courses After Class 12th - Musical Therapy Course
A student must have qualified class 12th with music as an academic subject to directly enter in these courses
 Advanced Level Music Therapy Course
 Certificate in Music Therapy
 Post Graduate Diploma in Clinical Music Therapy
 Professional Postgraduate Diploma in Music Therapy
Some premier institutes which provides Music Therapy course
Mumbai Educational Trust, Mumbai
Certificate in Music Therapy, Apollo Hospital, Chennai
Nada Center for Music Therapy, Delhi
SH Center for Music Therapy and Mental Health, Guru Ram Das Nagar, Punjab 

Results (Year-2020)