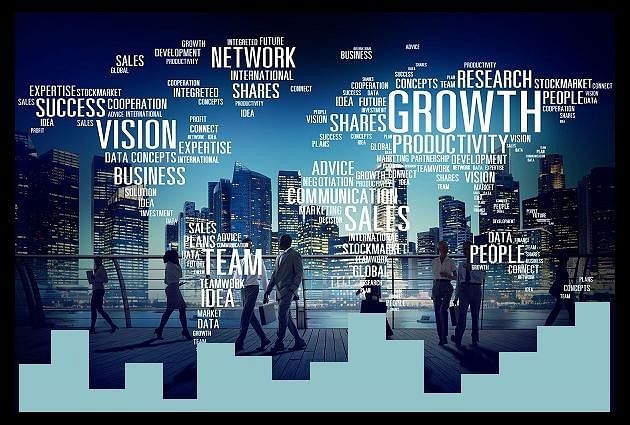 Are you a commerce student and confused about future scopes and career? Don't worry! today you will get to know about career scope in Economics. With the growing economy of the country, the demand for professionals like Economic Analysts, Economic Researchers, and Economic Consultants is also growing. Globalisation and Merging of the world economy are engraving the job opportunities in the field of economics not only in India but also across the world.
Banking and Insurance sectors demand well-trained economists in terms of job prospects. Economics not only provide huge job opportunities in private sectors but also in the government sectors. Central government-run agency Union Public Service Commission, UPSC conducts Indian Economic Service (IES) exam for recruitment to Planning Commissions, Ministry of Economic Affairs etc. The salary package of an economist is generally high.
The student who has a better ability to analyze available data can become a successful economic professional. Similarly, the basic understanding of maths and statistics is very important. Approach skills to understand economic constraints/ situations are also necessary to move forward in this.
Courses After Class 12th: Degree Programme in Economics
 
UG Courses:
Bachelor of Arts in Economics
Bachelor of Science in Economics
Bachelor of Arts in Business Economics
Bachelor of Arts in Applied Economics
Bachelor of Arts (Hons) in Economics
PG Courses:
Master of Arts in Financial Economics
Master of Arts in Economics
Master of Arts in Econometrics
Master of Arts in Business Economics
Master of Arts in Applied Economics
Master of Science in Economics
MBA in Business Economics
Master of Philosophy in Economics
PhD Courses:
PhD in Economics
PhD in Econometrics
Core Subjects in the Field of Economics
Microeconomics
Macroeconomics
Mathematical Economics
Statistical Economics
Monetary Economics
Fiscal Policy
Markets
Production
Costs & Revenues
Consumer's Equilibrium
Producer's Equilibrium
Methods of measurement of national income
Income and Employment Theory
Balance of payment
International Economics
Developmental Economics
Econometrics
Public Finance Study
Studies About Economic Policy Making
Job Opportunities for Economics Graduates
Professional Economist
Financial Risk Analyst
Data Analyst (Banking Sector)
Financial Planner (Banking Sector)
Financial Controller/Financial Economist
Equity Analyst
Cost Accountant
Economic Researcher
Business Economist
Agricultural Economist
International Economist (Specialization)
Industrial Economist (Specialization)
Labour Economist (Specialization)
Investment Analyst
Actuary
Premier Institutes Provides Economics Degree:
Delhi School of Economics, Delhi
Jawaharlal Nehru University, Delhi
University of Bombay, Mumbai
Banaras Hindu University, Varanasi
Presidency College, Kolkata

Results (Year-2020)
Related Articles

on Board of High School and Intermediate Education UttarPradesh Allahabad