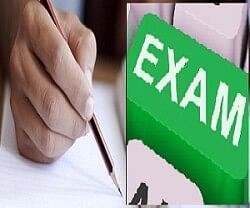 CA is undoubtedly one of the toughest exams to clear. The Institute of Chartered Accountants of India (ICAI) is the body that organizes and manages the exam of CA. The students who are able to pass this exam become qualified chartered accountants (CA).Here are the tips to crack CA exam:
Consistent Study
Knowledge does not help here. One must concentrate to understand the basics of the subject. The subject needs a thorough understanding of the basic concepts and the superficial.
Correct Study Material
What is most important is to have correct and quality study material. You must study from the book provided from the institute. Also it is advisable to get in touch with your seniors and experts who are CA or have gone through the same exam. They may prescribe you the right books. Seek the help of the reference book to make your learning more elaborate, but treat the reference books only for reference.
Concentrate on all the subjects
Sometimes students do not practice all the subjects and neglect their weaker subject. But they are expected to concentrate on all the subjects of Accounting, Business laws, ethics and communications, cost accounting and financial management, taxation, advanced accounting, auditing and assurance, and IT and strategy management to crack the exam of CA
Keep Notes handy
Make the notes by highlighting the important concepts. This will help you revising the topic.
Keep updating your knowledge
The concepts keep on improvising and you must keep pace with the latest update. Keep studying the regular amendments made in Tax Laws, etc. Along with this you must be aware of all that is happening around related to your subject of study.