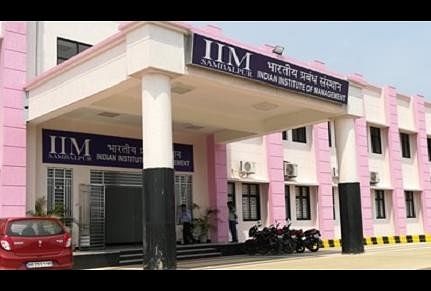 Following scarcity of hostel rooms, the Indian Institute of Management, Sambalpur (IIM) students are being propelled to quit the course. According to reports, 12 students have left IIM-S. 
According to the director of IIM-S, at the time of beginning, there were 111 students in the classes but now the number of students has decreased to 99 as the institute was not able to provide hostel rooms for some students.
The report comes four days after HRD minister Prakash Javadekar informed on social media that the government has approved Rs 2804.09 Crore for establishment and operation of seven new IIMs. 
"@narendramodi govt approves Rs 2804.09 Cr for establishment & operationalisation of 7 new #IIMs - Amritsar-Rs 348.31 Cr,  Bodh Gaya-Rs 411.72 Cr, Nagpur-Rs 379.68 Cr, Sambalpur-Rs 401.94 Cr, Sirmaur-Rs 392.51 Cr, Vishakapatnam-Rs 445 Cr, Jammu-Rs 424.93 Cr #CabinetDecisions," tweeted  Javadekar.  
"A new hostel is being constructed on the premises of the university. We would shift the students of the university to the new hostel only after we get possession of the new hostel building," Deepak Behera told the PTI.
Meanwhile, around 15 students of the fourth batch of IIM-S are reportedly still staying in a dormitory.  
Related Articles

on Career Diary