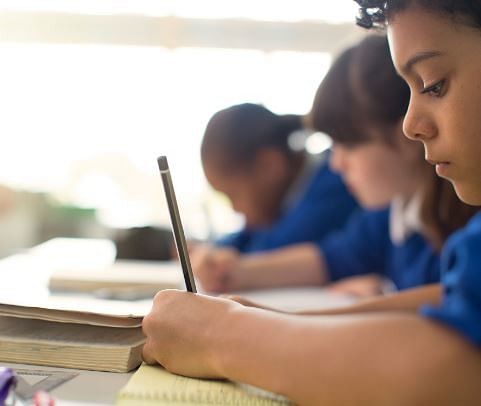 A bill to scrap the no-detention policy in schools till class 8 under the Right ot Education (RTE) Act was introduced in the Lok Sabha on August 11.
Minister of State, Human Resources Development (HRD), Upendra Kushwaha presented the Right of Children to Free and Compulsory Education (Amendment) Bill, 2017.
The bill was cleared by the Cabinet on August 3.
It proposes an enabling provision which will allow states to detain students in class 5 and class 8 if they fail in the year-end exam. The students will be given a second chance before they are detained, according to proposals in the Bill.
Under the existing provisions of the RTE Act, students are automatically promoted to the next class till std 8. This is one of key components of the RTE Act which came into force on April 1, 2010.
In recent years, states and union territories have been raising the issue of adverse effect on learning levels of children because of the no-detention policy.
The statement of object of the bill says that in order to improve learning outcomes in the elementary classes, and after wide deliberations with all the stake holders, it is proposed to substitute section 16.
This section deals with prohibition of holding back and expulsion of students.
The proposal has been done to empower appropriate governments to take a decision as to whether to hold back a child in the fifth class or in eight class or in both classes, or not hold back a child in any class, till the completion of elementary education, the statement of object of the bill states.