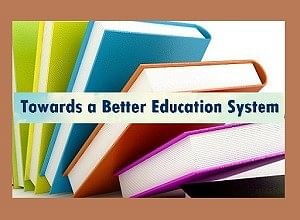 The Kerala government today sought to know why action should not be taken against unrecognised schools which do not adhere to the norms under the Right to Education Act.
Education Minister C Raveendranath told the State Assembly that the government would decide on the issue after going through the reply of the schools.
A total of 1,585 schools were issued show cause notice and they have replied and submitted complaints.
"The State government has an open mind on the issue and it will take a final decision after considering all aspects," he said.
He was reacting to a notice seeking an adjournment motion moved by the Congress-led UDF Opposition on the fallout if all the unrecognised schools were closed.
The government had issued certificates of recognition to 395 schools after RTE Act came into force, he said.
The Minister said the government wanted to streamline the unrecognised schools, which do no follow the criteria with regard to wages for teachers, infrastructure in schools and quality of education.
He said the LDF government was committed to strengthening the public education system and lauded private institutions for their role in the education sector.
On the schemes to modernise the public schools, he said it was proposed to upgrade 1,000 schools.
A total of 45,000 classrooms would be modernised. Out of this, 26,000 classrooms were in aided schools, he said.
Kerala has 12,981 schools - 4,695 government schools, 7,220 aided ones and 1,066 recognised but unaided.
Leader of the Opposition Ramesh Chennithala said closure of the unrecognised schools would have an adverse impact.
It would put students to hardship, so the government should examine all aspects and take a decision, he added.
He wanted the government to grant two years for the unrecognised schools to get recognition.
K N A Khader (IUML) claimed there were 5,000 unrecognised schools and wanted the government to take them along to make the public education mission a success.  
Related Articles

on Career Diary