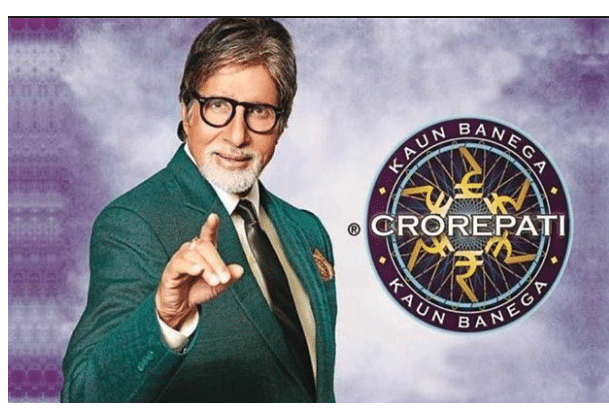 Kaun Banega Crorepati (KBC) is a quiz reality show hosted by a megastar Amitabh Bachchan.
The show which has given a great weightage to knowledge.
Knowledge here does not only mean the historic education or education in a particular subject.
But knowledge here can be any thing which catches your sight. Studying a particular subject does not give you knowledge about the subject, it just helps you to pass an exam but practically doing a thing make you strong on your field.
Knowledge is ever where, you just need to observe the things around you.
For example a Manager sitting on a chair in an air conditioned room might not be able to tell you about the order of the files kept in the store, but a peon who is everyday cleaning that store can even tell you the placements of the files date wise.
It is not a big thing if the manager doesn't know about the files, but it is a big thing for the peon to memorize the placement of the files according to its name.
Similar is the stage of KBC. It does not focus on the questions only related to a particular subject but it asks you a question which will help you implement the subject in the real life.
It has created a platform for the questions from different field and even common sense.
This year, its already the 10th season of KBC. Its first episode got on air on September 3, 2018.
Coming down to the series it has gone through many changes according to the technology as well as the viewers.
In its recent episode on aired on October 4, 2018. a contestant, Jagbandhu Basaniya took the hot seat. Hot seat is a famous seat on which the contestants sit and play the entire game.
Jagbandhu Basuniya has been trying to come on the show for the past 10 years and finally got the opportunity to play.
There are a total of 16 questions asked for winning Rs 7 Crore.
So during the show there were some questions asked which were very basic and from various fields, as mentioned above it doesn't put questions on a particular subject.
Here are Some of the questions from the Episode
Q. Which of these days is also known as Induvasram in Sanskrit?
A. Somvaar
Q. According to a line in Akshay Kumar's latest film, if America has Superman, Batman and Spider-man, India has?
A. Padman
Q. What number would you get if you subtract the number of union territories with the number of states?
A. 22
Q. By what name Swamp Deer is better known in India?

A. Barasingha
Q. In our National Anthem, the name of which place comes first?

A. Bharat
The answer to these questions was not difficult if you put it into a simple way. If you see, they have very smartly carved the questions from different backgrounds. 
So its not that only questions related to history can take you to the 16th question to win Rs 7 Crore, but you should also have the knowledge of different fields and current affairs related to it.
Some times it happens so that you know the answer of the question which will give you crores of rupees but will not be able to reach to that level because you did not have an answer for the basic question.
Related Articles

on Career Diary