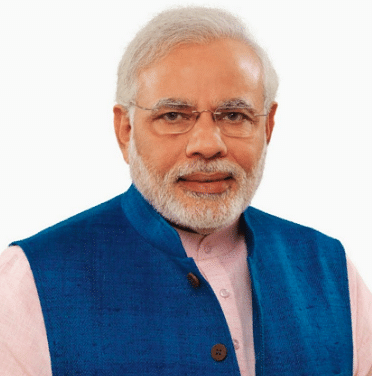 "Who you will be tomorrow begins with what you do today"
A thought written by Tim Fargo, an American author, reflects the strong image of our current Prime Minister Narendra Modi.
One of the most successful self-made leader and one of the most beloved Prime Minister of India.
He is known to be a person with a young mind and is also admired by young India.
Almost everyone knows about Narendra Modi and that he is even famous for his success story.
Recently in an episode of Kaun Banega Crorepati, a question concerning Narendra Modi was asked.
The question stated, "Which of the Prime Minister was born in the year India became a Republic?"
The answer among all the options displayed was Narendra Modi.
So let's find out something interesting about our current Prime Minister, Narendra Modi
Childhood Dream
The firm and strong leader which we admire today dreamed of being an army person serving India.
It was not just by words but also he had served as a volunteer at the railway stations during the Indo-Pak war of 1965.
Even in 1967, he helped the victims of flood in Gujarat.
Traveled Across India
At every point, Modi proved, that he was meant to be a leader.


While others think of making a living and being settled with their jobs, he left his home.
 
Leaving home he decided to travel across the whole country.


This traveling made a deep impact on the young mind of Modi.


He even lived as a sanyasi for around 2 years in the Himalayas and acquired the knowledge of yoga.
Religion
Everyone is aware of the fact that Modi is a very religious man and is often called Hindu Nationalist.


Mostly known for his love for Hinduism.


But nobody is aware of the fact that he is very fond of Buddhism as well.
US Visa
Before Modi became the Prime Minister of India he was denied for a Visa for 9 years as he failed to stop the communal riots in Gujarat.
 
He only was granted a US Visa after his election to the Prime Minister of India.
Hobbies
Apart from being a good leader, Narendra Modi is also very fond of writing Poems and Photography.
He has written some books and even he writes in Gujarati. His photography is not just a hobby but was also placed in an exhibition.
He has always been enthusiastic about trying out different things and not only does he believes in teaching but learning as well.