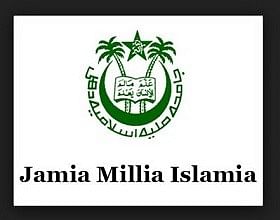 Moving further towards digitalization, Office of The Controller of Examinations, JMI today started two new digital portals.
The first portal is to address the issues of students related to a correction in their document i.e. Marksheet etc.
The students can submit their complaints online and it will be resolved in five working days by the Office of COE.
The second portal is designed to apply online for the issue of Provisional and Migration certificate.
Earlier students were supposed to visit the Office of COE and apply offline for the issue of Migration & Provisional Certificate.
Both the Portals were today inaugurated by The Registrar, JMI AP Siddiqui (IPS) in the presence of Controller of examination office Team.
Speaking on the occasion the Registrar, JMI A Siddiqui (IPS) said," Digital India is actually making the life easier, making the documentation process easier. It is a big step which will go a long way in helping the students to get their mark sheets and other documents if there is any problem just from sitting at his/her home". 
The Controller of Examination Dr A A A Faizi mentioned the benefits of these portals.
Dr. Faizi said that these portals will help students to solve their issues without visiting the office of COE.
Office of COE has already started to work on Digital India theme by automation of the examination system.
Online Examination form, e-admit cards, declaration of results in 5 days after last exam etc are the major achievements of digitalization work. 
Jitender Singh- AR, Dr. Khursheed Akram- Hony Asst COE, Dr. Ahteshamul Haque Hony Asst COE, Dr. Deepak Khem- hony Asst COE and Mustaqeem Ansari were present on this occasion.