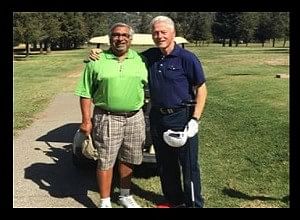 Vinod Gupta an industrialist from the USA has given a major contribution to the educational sector in India.
He has introduced many unprivileged students to the world of education by opening schools in their locality.
Vinod has opened many schools in India aiming to provide education and special training to the girls through sustainable initiatives in the field of education.
It started in 1997 when Vinod found Infogroup, a marketing and data service company based in the USA.
He wanted to return back to his motherland (the village of Saharanpur) to provide education to the children who are unable to study because of their financial crises.
He started a Charitable Foundation under his name to provide quality education to the girls of rural area.
The foundation is primarily funded by Vinod Gupta, the founder but anyone can donate or contribute for the same.
This institute helps women to become economically independent on their own.
With the help of this, he built an educational centre named after his mother "Ram Rati Gupta Women's Polytechnic". The institute train girls for vocational education and skill development through courses such as Fashion Designing and Textile Designing.
Also, there are many educational communities made by him to support his hometown which includes the Bill Clinton School and the Hillary Clinton Nursing School.
With well educated and caring staff members the school also provides quality education through digital-classes, art/craft laboratories, library and many other updated facilities.
According to the website 'Your Story', currently, the strength of students in the school is 1,152 in a total of which 589 are girls.
Vinod Gupta is an inspiration to not only for the students also to the Indians settled in abroad.
His contribution has increased the reach of education to the cities where the resources were limited.
His contributions have encouraged the girls to not only dream big but also to fulfil it without urging for anyone's help.
Making girls self-reliant, Vinod Gupta has also made them self-confident.
Today, if people like Vinod continue to contribute to the society by building more school and giving education platforms to the underprivileged children, the day will come when there will be a solution to other problems other than illiteracy.    
Related Articles

on Career Diary