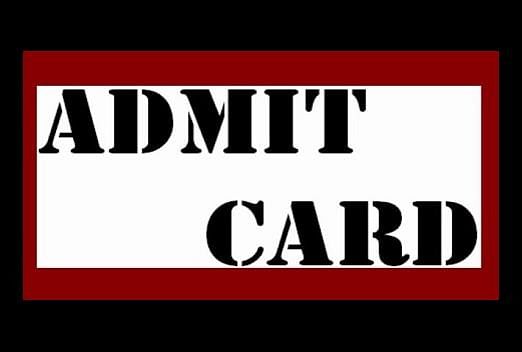 NIOS D El Ed admit card has been released by the National Institute of Open Schooling.
While the NIOS will conduct the exam for Untrained In-Service teachers under the D El Ed programme, the exam is scheduled to be held in September.
Candidates appearing for the exam can download the admit card online. 
How to download NIOS D El Ed Admit Card?
The simple steps to download NIOS D El Ed admit card as follows:
Step 1: Visit nios.ac.in/ dled.nios.ac.in.
Step 2: Click on the 'Hall Ticket/Admit Card for 2nd Examination of D El Ed' option.
Step 3: Enter the required information. 
Paper wise NIOS D El Ed 2nd exam dates 
501 (Elementary Education in India): September 25
502 (Pedagogic Processes in Elementary Schools): September 26
503 (Learning Languages at Elementary Level): September 27
504 (Learning Mathematics at Elementary Level): September 28
505 (Learning Environmental Studies at Primary Level): September 29
Over 12 lakh untrained teachers across the country are taking the examination for two years diploma course in elementary education conducted by the NIOS in pursuance of Prime Minister's Digital India campaign.
NIOS, formerly known as the National Open School, was established in 1989 as an autonomous organisation by Union Human Resource Development ministry. The programme aims at enabling the target group to develop in them skills, competencies, attitude and understanding to make teaching and learning more effectively.