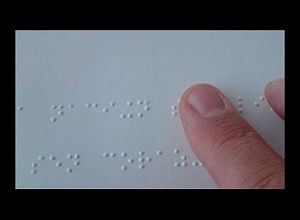 In its comprehensive guidelines, a radical reform has been proposed for the students with special needs by Central Board of Secondary Education (CBSE).
Till now it was a big challenge for the students with special needs to complete tier education like other students but CBSE has taken a strong step to ease their difficulties.
CBSE has proposed in its comprehensive guidelines a radical reform which will include Braille or Indian sign language as a 'subject', computer-based exams, an excuse for a lack in attendance and flexible subject options.
CBSE has taken a step for the students with special needs.
Senior HRD official told Times of India "different suggestions have been provided which includes the introduction of Indian sign language as a subject for children with language who have limited options for language due to disability. The criteria existing in the board examinations for compulsion of one or two languages, these students will also be given relaxation and to satisfy the solution provided by the board, Indian sign language should be treated as a language. Even Braille can be considered as an option for language on the similar basis."
The board has asked to comment on the policy drafted by the Human Resource department to all the states and other stakeholders. This draft will most likely be considered as a model for the country.
The draft consists of the accessibility for teaching, learning and examinations with the help of technology.
He also mentioned, "But the lack of resources is the main issue currently."
Skill-based subject options at the secondary and senior secondary level have been proposed by the board in its academic and examination recommendations. But two or three difficult subjects will there such as mathematics and science at the secondary level.
For the students who cannot attend the classes, the board has made sure to keep online classes as an option.
So that the students with serious illness or conical diseases can continue their studies without any hurdles. It has also thought to be flexible about their attendance.
This step would bring a big change in the educational world as it will help the physically disabled students to show their full potential and will provide them with equal treatment in the society.
This move was a must for the system to change as the special students were always made to stand in a different light among the normal students and considered abnormal. It would be a big relief for the differently able, as this draft would project them similar to others.